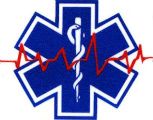 Welcome to the Stars Hollow Gazette's Health and Fitness News weekly diary. It will publish on Saturday afternoon and be open for discussion about health related issues including diet, exercise, health and health care issues, as well as, tips on what you can do when there is a medical emergency. Also an opportunity to share and exchange your favorite healthy recipes.
Questions are encouraged and I will answer to the best of my ability. If I can't, I will try to steer you in the right direction. Naturally, I cannot give individual medical advice for personal health issues. I can give you information about medical conditions and the current treatments available.
You can now find past Health and Fitness News diaries here.
Follow us on Twitter @StarsHollowGzt
>
What To Cook
It's finally spring but still chilly here in the Northern climes, although there are clear signs with daffodils and crocuses in full bloom, a hint of green in the trees and forsythia yellow dotting the landscape. Easter and Passover are around the corner. Spring vegetables are making an appearance in the local markets, so it's time to try some new recipes.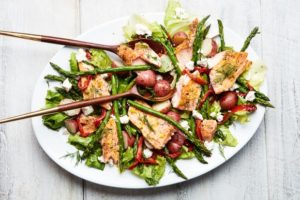 Lemon-Roasted Salmon with Escarole, Asparagus, and Potatoes
Inspired by classic Greek flavors, this warm salad is balanced with zesty lemon and feta and sweet tender salmon and spring vegetables.
Slow-Roasted Chicken with Honey-Glazed Carrots and Ginger
Keep an eye on the vegetables as they glaze at the end—the honey can burn if given the chance.
Sheet-Pan Chicken Meatballs and Charred Broccoli
This approachable weeknight dinner takes its cue from Japanese grilled chicken meatballs (tsukune), and the glossy, sweet-and-sour sauce that comes with it.
Steak Stroganoff
This is not your grandma's beef stroganoff. We took our favorite parts of the classic—the creamy mushroom sauce and the buttered egg noodles—and added a squeeze of lemon, a pan-seared medium-rare strip steak, and fresh dill for an updated weeknight dinner.
Giant Meringue (Pavlova Gigantata)
A crisp meringue gives a unique eating experience, as you feel it crunching and melting simultaneously. A perfect meringue dessert, with its fissures and epic swirls, also presents a beautiful landscape for garnishes.
Epi Classic Blueberry Muffins
Our ultimate muffins are chock-full of blueberries and have just the right amount of sweetness, plus a gentle tang and tender crumb thanks to sour cream. A dusting of coarse sugar gives them a shimmery top with an addictive crunch.
Health and Fitness News
CDC Probes Mystery E. Coli Outbreak in 5 States
Hunt's Tomato Paste Recalled for Mold Risk
Longer Grass Won't Attract Ticks, Study Finds
FDA Issues List of 'Safe' Blood Pressure Meds
California Hospital Warns of Measles Exposure
Voice-Assisted Tech Can Be a Driving Hazard
Elder Abuse On the Rise in America
Depression Plus HIV Can Turn Deadly
Denver May OK Personal Use of 'Magic Mushrooms'
Simple CPR Doubles Survival Odds
https://www.webmd.com/diet/news/20190403/unhealthy-diets-may-be-worlds-biggest-killer
Hep C-Infected Lungs, Hearts OK for Transplant
Cancer Risk: Bottle of Wine Equals 5-10 Cigarettes?
Moisturizer With Sunscreen? Get Around Your Eyes
NIH Official: Polio-Like Illness on the Rise
FDA Reports Cases of Seizures Among Young Vapers
Recall: Burgers Sold to Schools for Contamination
Study: The Pill May Protect Against Ovarian Cancer
Our Pets Help Ease the Aging Process, Poll Finds
New Pancreatic Cancer Therapies Extending Lives
It's Spring, but Flu Still Threatens, CDC Says