Welcome to The Breakfast Club! We're a disorganized group of rebel lefties who hang out and chat if and when we're not too hungover we've been bailed out we're not too exhausted from last night's (CENSORED) the caffeine kicks in. Join us every weekday morning at 9am (ET) and weekend morning at 10:00am (ET) (or whenever we get around to it) to talk about current news and our boring lives and to make fun of LaEscapee! If we are ever running late, it's PhilJD's fault.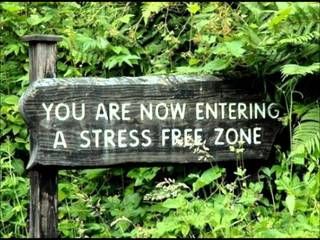 This Day in History
Rutherford B. Hayes declared U.S. President after disputed election, Mikhail Gorbachev born, "King Kong" and "The Sound of Music" premiere in NYC.
Breakfast Tunes
Something to Think about over
Coffee

Prozac
I'd really like to show women my age – who've had children grow up or lost husbands or retired after working all their lives – that there are options. There are choices. We don't have to just sit around and be invisible.
Breakfast News
https://apnews.com/5b6ca60ab50346f5833a71f6817ea2fa
Evacuations lifted for flooded California wine country towns
Alaska mayor vetoes LGBTQ anti-discrimination protections
Liberal Hawaii decides again not to legalize marijuana
Image issues hound start of Alaska's Iditarod sled dog race
From satirical to silly, walking clubs spice up Mardi Gras
Canada allows extradition case against Huawei CFO to proceed
Venezuelan vice president visits Moscow to rally support
Eurotunnel withdraws suit after $43 million Brexit deal
EU envoy urges North Macedonia factions to work together
Grounded ship leaks 80 tons of oil near Pacific UNESCO site
Scientists see evidence of underground lakes system on Mars
Happy Beer Day! Iceland marks 30th anniversary of end of ban
Breakfast Blogs
CPAC Is Now Just a Minor-League Scrap to Get on Fox News Charles P. Pierce, Esquire Politics
On the Exonerating Information Rick Gates Just Provided emptywheel aka Marcy Wheeler. emptywheel
Trump fans behind bars digby aka Heather Digby Parton, Hullabaloo
Gerrymandering goes on trial Tom Sullivan, Hullabaloo
Today In Neoconfederate Jurisprudence Scott Lemieux, Lawyers, Guns and Money
Erik Visits an American Grave, Part 422 Erik Loomis, Lawyers, Guns and Money
The Collapse of the Never Trumper Dream Palaces driftglass, at his blog
For the Record: Baron von Troomp and the Mysteries of Authorship Yastreblyansky, The Rectification of Names
SHE'S STEALING THEIR ACT Steve M., No More Mister Nice Blog