Welcome to The Breakfast Club! We're a disorganized group of rebel lefties who hang out and chat if and when we're not too hungover we've been bailed out we're not too exhausted from last night's (CENSORED) the caffeine kicks in. Join us every weekday morning at 9am (ET) and weekend morning at 10:00am (ET) (or whenever we get around to it) to talk about current news and our boring lives and to make fun of LaEscapee! If we are ever running late, it's PhilJD's fault.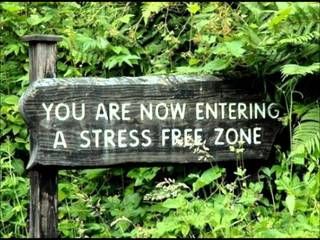 This Day in History
Bomb attack on Madrid's commuter trains; Former Yugoslav President Slobodan Milosevic found dead; Mikhail Gorbachev becomes leader of Soviet Union; General Douglas MacArthur leaves Philippines in WWII.
Breakfast Tunes
Something to Think about over
Coffee

Prozac
A common mistake that people make when trying to design something completely foolproof is to underestimate the ingenuity of complete fools.
Breakfast News
Decline in readers, ads leads hundreds of newspapers to fold
Companies decry 'valve turners' who shut down pipelines
Storm dumps more than foot of snow in parts of Upper Midwest
Dozens rescued after being trapped on Lake Erie ice floe
Wanted: More pastures for West's overpopulated wild horses
Canada's no-sex, no-money scandal could topple Trudeau
Clashes break out in Yemen's key port city after cease-fire
Algerian president back home amid mass protests against him
Netanyahu: Israel is the state of 'Jewish people alone'
First time in Baghdad: Iran's president to visit Iraq
German journalists say Turkey trying to silence foreigners
Breakfast Blogs
Paul Manafort's Sentencing Produced One Last Awful Thing Charles P. Pierce, Esquire Politics
Art of the Get-Screwed-in-Your-Russian-Quid-Pro-Quo Deal emptywheel aka Marcy Wheeler, emptywheel
The Politics of The Green New Deal: Part 1 Ed Walker, emptywheel
"We may see a hundred-year storm for turnout" digby aka Heather Digby Parton, Hullabaloo
What Are We Gonna Clutch When They Take Away Our Pearls? tristero, Hullabaloo
A crisis of public sanity Tom Sullivan, Hullabaloo
The Ripening: The House Judiciary Committee Investigation Will Bear Fruit Andy Wright, Just Security
Remembering Eisenhower's Middle East Force Resolution Matthew Waxman, Lawfare
"Daylight Savings Time" Should be Standard Time Scott Lemiuex, Lawyers, Guns and Money
The Wabtec Strike Erik Loomis, Lawyers, Guns and Money
The Center-Right Scam is the Paige Compositor of American Politics driftglass, at his blog
Socialist Surrealism Yastreblyansky, The Rectification of Names
Puritopian Centrists Unite! Tom Hilton, No More Mister Nice Blog
Cows, Gas and Trump – a nearly frere-associative ramble. Or amble. Or emotional purge, Or something. The New York Crank, at his blog