Welcome to The Breakfast Club! We're a disorganized group of rebel lefties who hang out and chat if and when we're not too hungover we've been bailed out we're not too exhausted from last night's (CENSORED) the caffeine kicks in. Join us every weekday morning at 9am (ET) and weekend morning at 10:00am (ET) (or whenever we get around to it) to talk about current news and our boring lives and to make fun of LaEscapee! If we are ever running late, it's PhilJD's fault.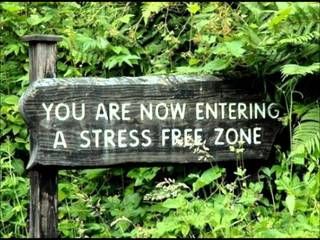 This Day in History
Lindbergh baby kidnapped; Khalid Sheikh Mohammed caught in Pakistan; Bobby Sands begins hunger strike; JFK creates Peace Corps; Ron Howard born.
Breakfast Tunes
André Previn, April 6, 1929 – February 28, 2019
Something to Think about over
Coffee

Prozac
Life is to be lived, not controlled, and humanity is won by continuing to play in face of certain defeat.
Breakfast News
Oregon OKs 1st statewide US mandatory rent control law
Kentucky teachers in 'sick out' protest against lawmakers
PG&E: Company equipment 'probable' cause of California fire
Neo-Nazi group's leader is black man who vows to dissolve it
Study: US pedestrian deaths hit highest number since 1990
Waters receding in parts of flooded South; more rain ahead
Winter storms wash away California drought, burnish snowpack
New Nashville clinic seeks to 'de-stigmatize' abortion
Maine bear cub that was abandoned is doing well today
From a few icicles, a winter wonderland of ice sprouts
Congo: 4 Ebola patients missing after 2nd clinic attack
UN probe faults Israel for deadly crackdown on Gaza protests
Canada ex-attorney: Government tried to interfere in case
Israel's Netanyahu jolted by corruption recommendations
Pakistan pledges to release captive Indian fighter pilot
Venezuela's Guaido plans to go home despite safety concerns
Breakfast Blogs
Republicans Say the Quiet Parts Out Loud, Volume Infinity Charles P. Pierce, Esquire Politics
The May 18, 2017 Meeting with Trump, Jay Sekulow, and Michael Cohen emptywheel aka Marcy Wheeler, emptywheel
Short Posts, 2/28/19. Or While Trump Clowns, What's Going On Behind The Curtain? Echidne, at her blog
Some words to shove in Donald Trump's face, Part DXCVIII digby aka Heather Digby Parton, Hullabaloo
The Emotional Truth of Corruption in Washington Spocko, Hullabaloo
This is not the end Tom Sullivan, Hullabaloo
"Athletes Who Play Sports Nobody Watches Would Like To Have the Money Instead" Is Not A Good Argument For Not Paying Players Scott Lemieux, Lawyers, Guns and Money
The Oakland Teachers Strike Erik Loomis, Lawyers, Guns and Money
Now, Under Trump… driftglass, at his blog
My Dad Went to Hanoi and All I Got Was This Lousy Evidence That I'm in a Smurfing Conspiracy Yastreblyansky, The Rectification of Names
Random Observations on Michael Cohen's Mob Hearing The Rude Pundit, at his blog
CPAC AND THE MEDIA: WHY? Steve M., No More Mister Nice Blog