Welcome to The Breakfast Club! We're a disorganized group of rebel lefties who hang out and chat if and when we're not too hungover we've been bailed out we're not too exhausted from last night's (CENSORED) the caffeine kicks in. Join us every weekday morning at 9am (ET) and weekend morning at 10:00am (ET) (or whenever we get around to it) to talk about current news and our boring lives and to make fun of LaEscapee! If we are ever running late, it's PhilJD's fault.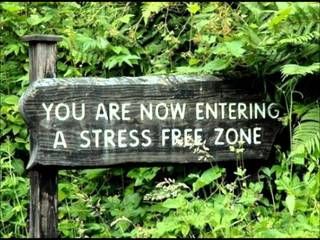 This Day in History
Israel and Egypt sign a peace treaty; Bodies of Heaven's Gate cult members are found in Calif.; The first U.S. team to win hockey's Stanley Cup; 'Funny Girl' opens on Broadway; Singer Diana Ross born.
Breakfast Tunes
Something to Think about over
Coffee

Prozac
Logic is the beginning of wisdom, not the end.
Breakfast News
Oklahoma Supreme Court rejects request to delay opioid trial
Florida wrestles over felon voting rights restoration
Supreme Court won't hear 1996 Alabama capital murder case
New Jersey's push to legalize recreational marijuana stalls
Environmental, economic damage a concern now that fire out
Flooding damage extensive in Midwest and more rain forecast
UK lawmakers seize Brexit agenda in bid to break deadlock
Large new blackout strikes Venezuelan capital, provinces
Thai parties jostle for power after 1st election since coup
Canada takes refugee who sheltered Snowden
Syrian group wants international tribunal for IS detainees
World markets slide on concerns over global growth
Breakfast Blogs
There Are 3 Things I Know for Sure About Russia's Election Meddling After the Barr Letter Charles P. Pierce, Esquire Politics
Rod Rosenstein Didn't Even Clear Trump on All the Topics He Hired Mueller to Investigate emptywheel, Marcy Wheeler, emptywheel
The Politics Of The Green New Deal: OMG It's Socialism! Ed Walker, emptywheel
Short Posts, 3/15/19. On Conspiracy Theories, Polyandry in Bald Eagles, College Admissions Bribery Etc. Echidne, at her blog
Let's see the report digby aka Heather Digby Parton, Hullabaloo
Two Comments RE: Barr's Letter: tristero aka Richard Einhorn, Hullabaloo
Nobody's asking Tm Sullivan, Hullabaloo
William Barr Punked The Media About The Mueller Report. Brian Beutler, Crooked Media
How not to think–and what the Mueller Report won't tell us–about Trump's efforts to obstruct the investigation Marty Lederman, Just Security
What Does the Barr Letter Actually Say About Collusion? Robert Litt, Lawfare
Donald Trump's Racism Has Material Consequences Scot Lemieux, Lawyers, Guns and Money
Glenn Greenwald Doing His Glenn Greenwald Thing driftglass, at his blog
Mueller Said to His Man. II Yatreblaynsky, The Rectification of Names
Random Observations on a Cover-Up: The Barr Letter, Not the Mueller Report The Rude Pundit, at his blog
WE'VE ENTERED THE ALINSKY STAGE OF THE GOP'S CAMPAIGN TO WIN THE POST-MUELLER MOMENT Steve M., No More Mister Nice Blog