Welcome to The Breakfast Club! We're a disorganized group of rebel lefties who hang out and chat if and when we're not too hungover we've been bailed out we're not too exhausted from last night's (CENSORED) the caffeine kicks in. Join us every weekday morning at 9am (ET) and weekend morning at 10:00am (ET) (or whenever we get around to it) to talk about current news and our boring lives and to make fun of LaEscapee! If we are ever running late, it's PhilJD's fault.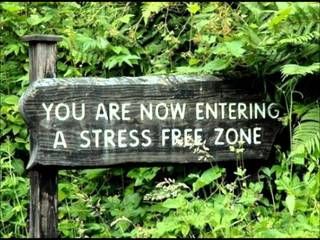 This Day in History
World War II's Battle of Stalingrad ends; Idi Amin seizes power in Uganda; author James Joyce born; dancer-actor-coreographer Gene Kelly dies; punk rocker Sid Vicious dies.
Breakfast Tunes
James Ingram (February 16, 1952 – January 29, 2019)
Something to Think about over
Coffee

Prozac
Every great dream begins with a dreamer. Always remember, you have within you the strength, the patience, and the passion to reach for the stars to change the world.
Breakfast News
Human toll of cold: more than 2 dozen dead, hundreds hurt
Supreme Court delays decision on Louisiana's stringent abortion law
ICE force-feeding detainees on hunger strike
Michigan redistricting deal killed by federal judges
Canadian Firm Scraps Plan To Mine Land That Trump Stripped From Utah Monument
One of America's two icebreaker ships is falling apart. Trump's wall could block funding for a new one.
Big storm sets sights on California, evacuations ordered
US says 2 states must finish Colorado River drought plan
Northwest measles outbreak revives debate over vaccine laws
A deluge of drones fly over Super Bowl stadium, despite ban
Stone Mountain Park to close Saturday in light of protests
Struggle for control of Venezuela returning to the streets
Jailed Reuters reporters appeal to Myanmar's Supreme Court
French security 'have right' to use weapons at protests
Hong Kong makes record seizure of pangolin scales, ivory
AP Explains: Why Congo's Ebola outbreak still going strong
Special airlift for baby flamingos in peril in South Africa
Breakfast Blogs
Cory Booker Has a Wall Street Problem, But the Democratic Primary Is Better With Him in It Charles P. Pierce, Esquire Politics
NYT's Trump Interview: Money for Nothing and Clicks for Free emptywheel aka Marcy Wheeler, emptywheel
Friday Night Soother digby aka Heather Digby Parton, Hullabaloo
Subverting democracy for fun and profit Tom Sullivan, Hullabaloo
Sound Reforms To Virginia Abortion Law Produce Winger Hysteria Scott Lemieux, Lawyers, Guns and Money
The Many Flavors of Majoritarian Tyrannies DNexon, Lawyers, Guns and Money
Fox News is Not News: True Tales from the Real World driftglass, at his blog
Homo make-me-a-sandwichensis Yastreblyansky, The Rectification of Names
THIS IS HOW YOU GOT LATE-TERM ABORTION Steve M., No More Mister Nice Blog