Welcome to The Breakfast Club! We're a disorganized group of rebel lefties who hang out and chat if and when we're not too hungover we've been bailed out we're not too exhausted from last night's (CENSORED) the caffeine kicks in. Join us every weekday morning at 9am (ET) and weekend morning at 10:00am (ET) (or whenever we get around to it) to talk about current news and our boring lives and to make fun of LaEscapee! If we are ever running late, it's PhilJD's fault.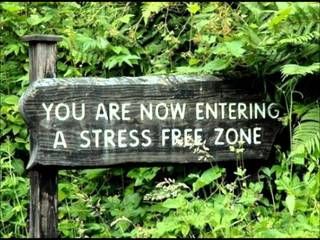 This Day in History
Highlights of this day in history: George Washington, America's first president, is born; Iraqi insurgents destroy a Shiite shrine's golden dome; the 'Miracle on Ice' during the 1980 Winter Olympics; Pop artist Andy Warhol dies.
Breakfast Tunes
Something to Think about over
Coffee

Prozac
The media's the most powerful entity on earth. They have the power to make the innocent guilty and to make the guilty innocent, and that's power. Because they control the minds of the masses.
Breakfast News
New election ordered in disputed North Carolina House race
Electronic voting machines clear hurdles in Georgia House
Judge considers expanding child separation case
Virginia gov signs ban on people under 21 buying tobacco
Virginia school board delays ending transgender bathroom ban
Oregon housing squeeze sets stage for statewide rent control
Rare snow dusts Vegas strip, sticks to LA-area foothills
Venezuela's Maduro closes Brazil border to block aid entry
Searing testimony heard at Vatican sex abuse summit
Amid loss of leaders, unknown militant rises in Philippines
Kenya court set to rule on whether to scrap anti-gay laws
German parliament approves compromise in abortion dispute
UK acknowledges key trade deals won't be ready by Brexit day
Snowman builders aim for big money in video contest
Why do zebras have stripes? Perhaps to dazzle away flies
Breakfast Blogs
The Mark Harris Ballot Controversy Just Went Full Borgia Charles P. Pierce, Esquire Politics
The Significance of the Rod Rosenstein / William Barr Window emptywheel aka Marcy Wheeler, emptywheel
"Right now, the California Republican Party is as dead as you can imagine. … It's ashes." digby aka Heather Digby Parton, Hullabaloo
Won't get pwned again Tom Sullivan, Hullabaloo
Power Struggle Over the Wall: Presidential Emergency Powers vs. Congressional Power of the Purse Michael McCord, Just Security
Judge Rules That Federal Prosecutors Acted Illegally By Concealing Their Ridiculously Lenient Plea Bargain With Jeffrey Epstein Scott Lemieux, Lawyers, Guns and Money
Erik Visits an American Grave, Part 418 Erik Loomis, Lawyers, Guns and Money
Mutually Assured Democracy driftglass, at his blog
Look, the Emperor Has No Balls Walls! Yastreblyansky, The Rectification of Names
HEY, WHATEVER HAPPENED TO ROSEANNE BARR, BADLY WRONGED FREE SPEECH MARTYR? Steve M., No More Mister Nice Blog