Welcome to The Breakfast Club! We're a disorganized group of rebel lefties who hang out and chat if and when we're not too hungover we've been bailed out we're not too exhausted from last night's (CENSORED) the caffeine kicks in. Join us every weekday morning at 9am (ET) and weekend morning at 10:00am (ET) (or whenever we get around to it) to talk about current news and our boring lives and to make fun of LaEscapee! If we are ever running late, it's PhilJD's fault.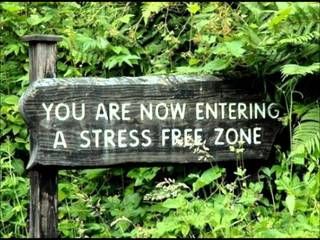 This Day in History
FDR plans to 'pack' the Supreme Court; Byron de la Beckwith convicted of killing civil rights leader Medgar Evers; The Smothers Brothers Comedy Hour premieres; William S. Burroughs and Hank Aaron born.
Breakfast Tunes
Something to Think about over
Coffee

Prozac
My motto was always to keep swinging. Whether I was in a slump or feeling badly or having trouble off the field, the only thing to do was keep swinging.
Breakfast News
Lawsuit: Power failure at federal jail a humanitarian crisis
US prepares to start building portion of Texas border wall
Federal prosecutors subpoena Trump's inaugural committee
Wildfire victims living in RVs ordered to leave properties
Proud Boys founder sues SPLC over hate group label
Connecticut renews push to ban female genital mutilation
New Jersey becomes 4th state to approve $15 hourly wage
Check your compass: The magnetic north pole is on the move
Rare snow falls on Seattle as Midwest thaws from cold blast
EU nations endorse Venezuela opposition leader over Maduro
Taliban to take part in 'intra-Afghan' talks in Moscow
El Salvador's president-elect to face governing challenges
Protesters across Russia rally against taking Moscow trashPoland says no sick cows slaughtered; EU begins inspection
In year of the pig, Hong Kong has had enough of wild ones
Banksy painting that self-destructed displayed in Germany
Breakfast Blogs
The Trump Administration* Has Ensnared Thousands of Kids in a Catch-22 Charles P. Pierce, Esquire Politics
45 Days Plus 45 Days: Is Trump Violating His Own Election Tampering Executive Order? emptywheel aka Marcy Wheeler, emptywheel
Trump's top toady issues a warning digby aka Heather Digby Parton, Hullabaloo
History the hard way Tom Sullivan, Hullabaloo
The Stockholm Agreement and Yemen's Other Wars Ariel I. Ahram, Lawfare
Anti-Anti Racism and the Republican Federal Courts Scott Lemieux, Lawyers, Guns and Money
The Virginia mess Paul Campos, Lawyers, Guns and Money
Erik Visits an American Grave, Part 407 Erik Loomis, Lawyers, Guns and Money
Donald Trump's CBS Interview: A Lot of People Thought It Was Worse Than the Super Bowl The Rude Pundit, at his blog
Incompetence Yastreblyansky, The Rectification of Names
REPUBLICANS VS. AMERICANS Steve M., No More Mister Nice Blog