Welcome to The Breakfast Club! We're a disorganized group of rebel lefties who hang out and chat if and when we're not too hungover we've been bailed out we're not too exhausted from last night's (CENSORED) the caffeine kicks in. Join us every weekday morning at 9am (ET) and weekend morning at 10:00am (ET) (or whenever we get around to it) to talk about current news and our boring lives and to make fun of LaEscapee! If we are ever running late, it's PhilJD's fault.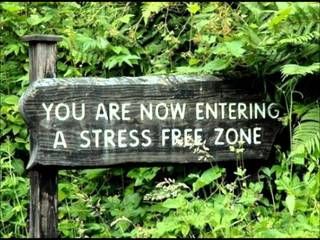 This Day in History
the Space Shuttle Columbia tragedy; a searing image from the Vietnam War; Ayatollah Khomeini returns to Iran, ending years of exile; actor Clark Gable born.
Breakfast Tunes
Something to Think about over
Coffee

Prozac
An artist must be free to choose what he does, certainly, but he must also never be afraid to do what he might choose.
Breakfast News
Long johns to short sleeves: Rapid thaw follows polar blast
Conservatives head to Texas to try to build their own wall
Federal court again blocks San Francisco warning on soda ads
Ex-NYPD official gets 18 months prison in gun license scam
West Virginia panel OKs education bill jeered by teachers
3 men granted French citizenship for thwarting train attack
Venezuela opposition leader to police: Leave my family alone
European nations create workaround to US Iran sanctions
Lebanon factions form government, ending nine-month deadlock
Thousands of Belgian teens skip school for 4th climate march
Migrants disembark in Sicily as latest EU standoff ends
January was officially Australia's hottest month on record
Breakfast Blogs
This Meathead Had a Very Trumpian Week Charles P. Pierce, Esquire Politics
Terabytes of Rat-Fucker Data Trail emptywheel aka Marcy Wheeler, emptywheel
Schultz's little white slip slips digby aka Heather Digby Parton, Hullabaloo
Something more to make you shiver Tom Sullivan, Hullabaloo
Trump's Moves Against the Intelligence Community Are Hurting U.S. National Security John Sipher and Benjamin Haas, Just Security
Why Intelligence Leadership Won't Resign in Response to Trump's Criticisms David Priess, Lawfare
Kill Yr Filibuster Scott Lemieux, Lawyers, Guns and Money
How American Corporations Exploit the Global Poor Through Outsourcing and Subcontracting Erik Loomis, Lawyers, Guns and Money
HOW LONG WILL TRUMP ALLOW HOWARD SCHULTZ TO STEAL HIS ACT? Steve M., No More Mister Nice Blog