Welcome to The Breakfast Club! We're a disorganized group of rebel lefties who hang out and chat if and when we're not too hungover we've been bailed out we're not too exhausted from last night's (CENSORED) the caffeine kicks in. Join us every weekday morning at 9am (ET) and weekend morning at 10:00am (ET) (or whenever we get around to it) to talk about current news and our boring lives and to make fun of LaEscapee! If we are ever running late, it's PhilJD's fault.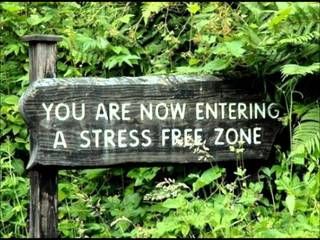 This Day in History
President Abraham Lincoln and naturalist Charles Darwin born; The U.S. Senate acquits President Bill Clinton in his impeachment trial; Founding of the NAACP; Cartoonist Charles Schulz dies.
Breakfast Tunes
Something to Think about over
Coffee

Prozac
I learned that courage was not the absence of fear, but the triumph over it. The brave man is not he who does not feel afraid, but he who conquers that fear.
Breakfast News
Snow slams Northwest again and even Hawaii gets some
California judge will keep Planned Parenthood names sealed
California governor rebukes Trump in border troop withdrawal
Judge won't end decades-old Everglades cleanup oversight
Critics protest proposed drilling in Alaska's Arctic refuge
Dachshunds get chance to break out of Westminster doghouse
Fears rise in Nicaragua over new social security overhaul
UN warns Islamic State losses shouldn't lead to complacency
Spain's courts put to test by trial of Catalan separatists
Breakfast Blogs
Ilhan Omar Was a Target for Sincere Criticism. Also, Opportunistic Hypocrites. Charles P. Pierce, Esquire Politics
A Primer on How to Read: So the NYT Can Stop Telling Paul Manafort's Lies emptywheel aka Marcy Wheeler, emptywheel
He's hardly working digby aka Heather Digby Parton, Hullabaloo
And now there are two Tom Sullivan, Hullabaloo
Flight Attendants and the Next Government Shutdown Erik Loomis, Lawyers, Guns and Money
The 2017 tax bill is going to be a yuge electoral disaster for the GOP Paul Campos, Lawyers, Guns and Money
Steve Schmidt Launches New "Bullshit Walks" Podcast driftglass, at his blog
El Paso Never Wanted a Barrier (A History Lesson) The Rude Pundit, at his blog
SOME #NEVERTRUMPERS CARE ABOUT THE GOP BRAND. OTHERS CARE ABOUT THE GOP SCAM. Steve M., No More Mister Nice Blog