Welcome to The Breakfast Club! We're a disorganized group of rebel lefties who hang out and chat if and when we're not too hungover we've been bailed out we're not too exhausted from last night's (CENSORED) the caffeine kicks in. Join us every weekday morning at 9am (ET) and weekend morning at 10:00am (ET) (or whenever we get around to it) to talk about current news and our boring lives and to make fun of LaEscapee! If we are ever running late, it's PhilJD's fault.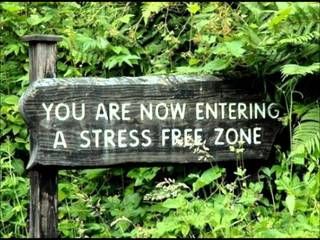 This Day in History
Funeral of Jordan's King Hussein; Premiere of 'The Birth of a Nation'; a South Carolina civil rights protest turns deadly; the Boy Scouts of America is incorporated; actor James Dean born.
Breakfast Tunes
Something to Think about over
Coffee

Prozac
I think in every lesson there's a blessing, and there's so many blessings from all the lessons I've had to go through in life.
Breakfast News
20 indicted in multimillion-dollar online fraud scheme
Parkland attack fueled big shift in America's gun politics
Denver teachers are ready to strike over pay raises alone
Missouri leak prompts closure of parts of 2 oil pipelines
Desert attraction temporarily closes after 4 dolphin deaths
Rat invasion vexes staff at historic Los Angeles City Hall
Hotel that launched Trump to Manhattan fame to be torn down
Wet winter greatly reduces drought conditions in California
UK, EU leaders don't budge on Brexit but agree to more talks
France recalls ambassador to Italy after yellow vest meeting
Dutch, Russia in talks about responsibility in MH17 downing
After tornado, Cuban state loses monopoly on disaster aid
Breakfast Blogs
The Hunt for Donald Trump's Tax Returns Has Begun Charles P. Pierce, Esquire Politics
Big Dick Toilet Salesman Matt Whitaker Crams for His Open Book Test emptywheel aka Marcy Wheeler, emptywheel
Trump's Electoral College problem digby aka Heather Diby Parton, Hullabaloo
A New Deal in every pot Tom Sullivan, Hullabaloo
The Whitaker Hearing: Potential Executive Privilege and Subpoena Fireworks Brian Egan and Tess Bridgeman, Just Security
Jeff Bezos Accuses the National Enquirer of Sextortion Quinta Jurecic, Lawfare
Court Prevents LA Abortion Law From Going Into Effect Scott Lemieux, Lawyers, Guns and Money
Local Republicans Gather To Honor Infamous Iran/Contra Traitor and Gun Grifter driftglass, at his blog
My Blackface Career Yastreblyansky, The Rectification of Names
IS THIS THE WORD THAT MAKES POPULAR PROGRESSIVE IDEAS UNPOPULAR? Steve M., No More Mister Nice Blog