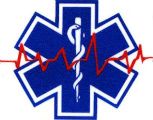 Welcome to the Stars Hollow Gazette's Health and Fitness News weekly diary. It will publish on Saturday afternoon and be open for discussion about health related issues including diet, exercise, health and health care issues, as well as, tips on what you can do when there is a medical emergency. Also an opportunity to share and exchange your favorite healthy recipes.
Questions are encouraged and I will answer to the best of my ability. If I can't, I will try to steer you in the right direction. Naturally, I cannot give individual medical advice for personal health issues. I can give you information about medical conditions and the current treatments available.
You can now find past Health and Fitness News diaries here.
Follow us on Twitter @StarsHollowGzt
>
What To Cook
There are four more weeks until Spring, but Winter is still with us. Here are some recipes from Epicurious that will warm the still cold evenings. Bon appétit!
Chicken and Bacon Choucroute with Potato Salad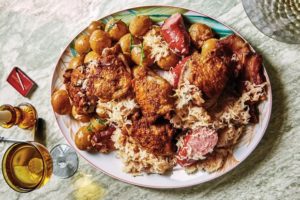 This chicken-meets-bacon-meets-sausage-meets-sauerkraut showstopper takes only 25 minutes in the oven. And there's no carving needed: once this hearty main goes into the oven, your work is done and you can enjoy the party too.
Savory Dutch Baby for Two
Parmesan and thyme make this Baby savory, which makes it perfect to eat alongside eggs. But the real beauty of this recipe is that the batter can be made up to two days in advance—and kept in the fridge for an easy romantic breakfast for two.
Turmeric-Ginger Chicken Soup
Chicken noodle soup never gets old. If you don't have udon for this recipe, use rice noodles or regular old spaghetti. A small knob of fresh turmeric can replace the dried type.
Make-Ahead Sheet-Pan Meatballs
This is the simplest way to make a large batch of meatballs that you can turn into a variety of dinners, from pasta to soup to sandwiches. Stash them in the freezer so they're ready to cook at a moment's notice.
Meatball Frittata with Mozzarella and Tomatoes
There may be no better way to stretch odds and ends around the kitchen than to make a frittata: there's no crust to fuss with, the eggy matrix can handle almost any savory inclusions, and the frittata itself can be enjoyed hot or at room temperature.
Rosemary Olive Oil Bread
A healthy dose of olive oil gives this rosemary-infused bread a rich, moist crumb and pale golden hue; it also helps it keep a little better than other European-style breads. Among other things, this is a wonderful and unconventional loaf for sandwiches.
Health and Fitness News
Study: Heavy Smoking May Damage Vision
More Severe Flu Strain Starts to Spread Widely
After Tax Was Added, Soda Sales Fell in Berkeley
Opioid OD Deaths Quadruple, Centered in 8 States
Few Teens Meet Sleep, Screen, Exercise Guidelines
Toxins in Home Furnishings Can Be Passed to Kids
FDA Proposes Major Changes to Sunscreen Rules
U.S. Leads Rich Nations in Drug Overdose Deaths
HPV Infections in Decline, Thanks to Vaccines
Aggressive Breast Cancer Responds to New Drug
Kaiser Permanente Med School to Offer Free Tuition
FDA Head: Agency May Cut Kids' Vaccine Exemptions
Could Pacemakers Be Powered By Heartbeats One Day?
High-Fat Diets Do No Favors for Your Gut Bacteria
Acupuncture Could Help Ease Menopausal Symptoms
'Young Blood' Clinics Shut Down After FDA Action
Gut Microbes May Help Drive Lupus, Study Finds
CDC: Turkey-Linked Salmonella Cases Now at 279
Heart Attacks Rising Among Younger Women
Study: FDA Fell Short on Tracking Fentanyl Use
Walnuts, Almonds Help Hearts in Type 2 Diabetes
Finding LGBTQ-Friendly Health Care a Challenge
Common Yeast Infection Pill Tied to Miscarriage