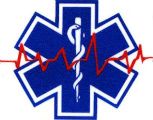 Welcome to the Stars Hollow Gazette's Health and Fitness News weekly diary. It will publish on Saturday afternoon and be open for discussion about health related issues including diet, exercise, health and health care issues, as well as, tips on what you can do when there is a medical emergency. Also an opportunity to share and exchange your favorite healthy recipes.
Questions are encouraged and I will answer to the best of my ability. If I can't, I will try to steer you in the right direction. Naturally, I cannot give individual medical advice for personal health issues. I can give you information about medical conditions and the current treatments available.
You can now find past Health and Fitness News diaries here.
Follow us on Twitter @StarsHollowGzt
>
What To Cook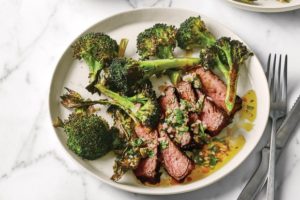 Pan-Roasted Steak with Crispy Broccoli
It's fast, it's easy, it's totally repurposable. Making extra steak tonight means a stress-free dinner tomorrow
Lemony Salmon and Spiced Chickpeas
Everything's better in bowl form, and this salmon dish flavored with a garlicky za'atar dressing is no exception.
Cheesy Kale and Mushroom Strata
It's an effortless one-pan meal if you have a cast-iron skillet, but if you don't, just cook the kale mixture in a stainless-steel one, then bake the strata in a 13×9″ baking dish.
Radicchio with Creamy Tahini and Salted Sesame Seeds
This tahini dressing recipe goes especially well with bitter greens but can also be paired with sweeter lettuces such as Little Gem or romaine.
Hot Cocoa Cake
It's a versatile cake that can be eaten in the morning or as an afternoon snack, and also makes a great dessert after dinner.
Health and Fitness News
In States With Legal Medical Pot, Teen Use Is Down
Hands Don't Spread HPV, Study Finds
Osteoporosis Often Missed in Elderly Men
https://www.webmd.com/men/news/20190215/guys-can-you-give-us-40-it-may-show-heart-health
1 Hour of General Anesthesia Safe for Infants
Flu Shot Much More Effective This Year, CDC Says
Blacks Gain, Still Have Highest Cancer Death Rate
Could Diet Sodas Raise Older Women's Stroke Risk?
FDA Panel Backs Ketamine-like Drug for Depression
Does PTSD Really Harm Veterans' Hearts?
https://www.webmd.com/diet/news/20190212/ultraprocessed-foods-tied-to-higher-death-risk
Hep C Meds Are Safe for People With Liver Cancer