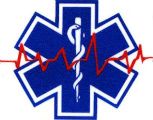 Welcome to the Stars Hollow Gazette's Health and Fitness News weekly diary. It will publish on Saturday afternoon and be open for discussion about health related issues including diet, exercise, health and health care issues, as well as, tips on what you can do when there is a medical emergency. Also an opportunity to share and exchange your favorite healthy recipes.
Questions are encouraged and I will answer to the best of my ability. If I can't, I will try to steer you in the right direction. Naturally, I cannot give individual medical advice for personal health issues. I can give you information about medical conditions and the current treatments available.
You can now find past Health and Fitness News diaries here.
Follow us on Twitter @StarsHollowGzt
>
What To Cook
Sunday is the big game, the Super Bowl, the climax of the American football season. If you haven't decided what to serve during the game other than beer, chips and pretzels, here are a few more interesting and substantial recips from Epicurious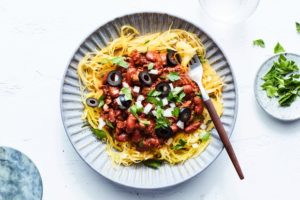 Spiced Turkey Chili with Spaghetti Squash
Spiced with cinnamon, allspice, and cocoa powder, this warming bean and turkey chili pairs perfectly with roasted spaghetti squash in this naturally gluten-free dinner.
Boneless Buffalo Chicken "Wings"
These fried and sauced chicken breast strips have all the spicy flavor of Buffalo wings—without the hassle of bones. Serve them with a tangy blue cheese dip and celery sticks and you'll never choose bone-in wings again!
3-Ingredient Tomatillo Guacamole
Store-bought tomatillo salsa provides a shortcut to spicy and flavorful guacamole, while fresh lime juice brightens up the dip in a flash.
Sheet-Pan Brownie Thins
These sheet-pan brownies don't require any special equipment, all you need is a standard 18×13″ rimmed baking sheet and a bowl.
Health and Fitness News
Study: Many Paramedics Ignore Hand Hygiene Rules
Primatene Mist Coming Back; Some Docs Concerned
Study: Vaping Lures Even 'Low Risk' Kids to Smoke
Statins Help the Heart, No Matter Your Age
Study: Breakfast Not Key to Weight Loss After All
Generic for Popular Asthma Inhaler Gets FDA OK
Almost Half of U.S. Adults Have Heart Issues
FDA Fast-Tracks OTC Naloxone for Opioid Overdose
Heavy Metals Found in Popular Fruit Juices