Welcome to The Breakfast Club! We're a disorganized group of rebel lefties who hang out and chat if and when we're not too hungover we've been bailed out we're not too exhausted from last night's (CENSORED) the caffeine kicks in. Join us every weekday morning at 9am (ET) and weekend morning at 10:00am (ET) (or whenever we get around to it) to talk about current news and our boring lives and to make fun of LaEscapee! If we are ever running late, it's PhilJD's fault.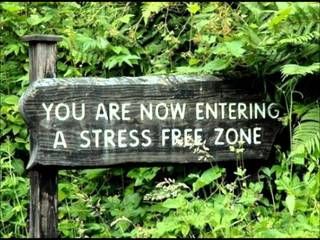 This Day in History
Tet Offensive begins:Nazi leader Adolf Hitler becomes Germany's chancellor; Franklin D. Roosevelt is born;Hindu extremist assassinates Mahatma Gandhi;as "Bloody Sunday" begins;"The Lone Ranger" airs
Breakfast Tunes
Something to Think about over
Coffee

Prozac
Books are the carriers of civilization. Without books, history is silent, literature dumb, science crippled, thought and speculation at a standstill.
Breakfast News
US launches plan for asylum seekers to wait in Mexico
San Diego County provides building to shelter asylum seekers
Baltimore to no longer prosecute marijuana possession cases
Texas tells counties noncitizen voter report may be flawed
Utility bankruptcy could be costly to wildfire victims
Food industry sway over public health gets new scrutiny
W.Va. gov would veto education bill that angers teachers
Midwest cities scramble to keep homeless from dangerous cold
NOAA extends protected zone for endangered right whales
Italy: 5 EU nations will take in migrants stranded at sea
France backs Cyprus' search for gas amid Turkey opposition
Court bars Venezuela opposition leader from leaving nation
UK leader seeks Brexit deal changes, but EU stands firm
In Kabul, US reports 'agreements in principle' with Taliban
British Jews apply for German nationality as Brexit looms
Breakfast Blogs
U.S. Intelligence Chiefs Are Sounding the Alarm About the Administration* They Work For Charles P. Pierce, Esquire Politics
The Big Dick Toilet Salesman Speaks emptywheel aka Marcy Wheeler, emptywheel
Let Them Eat (Starbucks' Coffee) Cake Rayne, emptywheel
Great plan. Graham wants Trump to hold the debt ceiling hostage too. digby aka Heather Digby Parton, Hullabaloo
Trump buggy whips Tom Sullivan, Hullabaloo
To Roger Stone: Witness Intimidation Is Not Protected Speech Jennifer Daskal, Just Security
Checking In On the Most Ridiculous 2020 Democratic Primary Campaigns Scott Lemiuex, Lawyers, Guns and Money
Erik Visits an American Grave, Part 406 Erik Loomis, Lawyers, Guns and Money
Not to Mention Yastrerblyansky, The Rectification of Names
PRIMARY OCASIO-CORTEZ? YEAH, GOOD LUCK WITH THAT Steve M., No More Mister Nice Blog