Welcome to The Breakfast Club! We're a disorganized group of rebel lefties who hang out and chat if and when we're not too hungover we've been bailed out we're not too exhausted from last night's (CENSORED) the caffeine kicks in. Join us every weekday morning at 9am (ET) and weekend morning at 10:00am (ET) (or whenever we get around to it) to talk about current news and our boring lives and to make fun of LaEscapee! If we are ever running late, it's PhilJD's fault.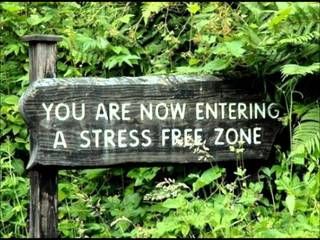 This Day in History
U.S. Supreme Court upholds the relocation and detention of Japanese-Americans during World War Two; U.S. begins 12 days of heavy bombing of North Vietnamese targets; Steven Spielberg is born; Tchaikovsky's 'The Nutcracker' – publicly premieres in Saint Petersburg, Russia.
Breakfast Tunes
Something to Think about over
Coffee

Prozac
Struggle is strengthening. Battling with evil gives us the power to battle evil even more.
Breakfast News
Girl's death shows communication issues on US-Mexico border
Groups sue to block oil production in Alaska's Beaufort Sea
Huge barrier isn't trapping plastic waste in Pacific Ocean
US sportswear traced to factory in China's internment camps
Federal court says NY ban on nunchucks unconstitutional
CBS denies former CEO Les Moonves $120 million severance
Tucson panel rejects request to remove Pancho Villa statue
Hulking hog captured near school bus stop in Florida
Cease-fire in Yemen's port goes into force after fighting
Anti-government protesters mass for 5th day in Hungary
Serbia and Kosovo trade accusations over Kosovo's new army
Polish president signs bill reinstating Supreme Court judges
Malaysia files criminal charges against Goldman Sachs
3 men die in cold spell in Serbia; schools close in Bosnia
Breakfast Blogs
Brian Kemp's Credibility Is Shredded Before He Even Takes Office Charles P. Pierce, Esquire Politics
Mike Flynn Steps in It: In a Bid to Feed the Frothy Right, He Leads to Release of Damning New Details Showing He Lied to Protect Trump emptywheel aka Marcy Wheeler, emptywheel
All the president's scandals digby aka Heather Digby Parton, Hullabaloo
Exports up as missiles rain down Tom Sullivan, Hullabaloo
How Terrible a Lawyer is Rudy? Josh Marshall, TPM Editor's Blog
Restoring U.S. Intelligence After the Trump Presidency Steve Slick, Lawfare
Nuke It From Orbit, It's the Only Way to be Sure Scott Lemiuex, Lawyers, Guns and Money
Donald Trump Continues to Pay Off for Coal Miners Erik Loomis, Lawyers, Guns and Money
David Brooks: Disruption for Thee but Not for Me driftglass, at his blog
Winston Yastreblansky, Rectification of Names
On the Need to Drop Stephen Miller Naked Into Guatemala The Rude Pundit, at his blog
DID ANTI-GERRYMANDER NEW JERSEY DEMOCRATS JUST MAKE REPUBLICAN GERRYMANDERS MORE LIKELY? Steve M., No More Mister Nice Blog