Welcome to The Breakfast Club! We're a disorganized group of rebel lefties who hang out and chat if and when we're not too hungover we've been bailed out we're not too exhausted from last night's (CENSORED) the caffeine kicks in. Join us every weekday morning at 9am (ET) and weekend morning at 10:00am (ET) (or whenever we get around to it) to talk about current news and our boring lives and to make fun of LaEscapee! If we are ever running late, it's PhilJD's fault.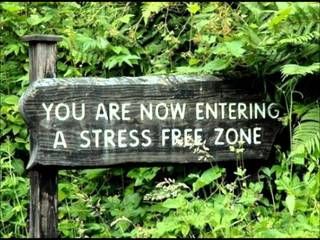 This Day in History
Uprising topples Romania's Nicolae Ceausescu; Richard Reid tries to light explosives in his shoes on Miami flight; French army officer Alfred Dreyfus convicted of treason; Pop star Madonna marries Guy Ritchie.
Breakfast Tunes
Something to Think about over
Coffee

Prozac
It's odd that you can get so anesthetized by your own pain or your own problem that you don't quite fully share the hell of someone close to you.
Breakfast News
Supreme Court rejects Trump plea to enforce asylum ban
New asylum policy comes with few details, many questions
Kasich veto sets up Ohio showdown over abortion limit
North Carolina asked feds to open vote fraud case last year
Michigan files murder charges in 2012 meningitis outbreak
Michigan GOP lawmakers pass bills before Dem governor starts
Michigan Legislature spares most wetlands in lame-duck bill
Ruling that blocked grizzly bear hunts appealed by US
Iraq receives 90-day extension to Iran sanctions waiver
Protesters in Hungary reject Orban's nationalist government
Kurds call for larger French role after US leaves Syria
End of an era: Germany closes its last black coal mine
Yemen says rebels breached truce in port city, killing 4
Versailles to close Saturday as precaution against protests
Clashes erupt as Spanish Cabinet holds meeting in Catalonia
Breakfast Blogs
This Woman Is Made of Iron and Leather Charles P. Pierce, Esquire Politics
We Will Not Get Peace from the People Who Dismember Dissidents Alive emptywheel aka Marcy Wheeler, emptywheel
A Trump Lament Echidne, at her blog
How he made the decision. (hint: it was terrifying) digby aka Heather Digby Parton, Hullabaloo
A pimped-out pauper? Tom Sullivan, Hullabaloo
What's Noticeably Missing from the Whitaker Nonrecusal Explanation Marty Lederman, Just Security
Lifting of Treasury Sanctions on Deripaska Highlights Role for Congress in Foreign Affairs Decisions Margaret Taylor, Lawfare
Sometimes Santa Gives You What You Ask For Erik Loomis, Lawyers, Guns and Money
David Brooks Discovers The Center! Again! driftglass, at his blog
Post-Libertarians Shopping For Ideas Yastreblyansky, Rectification of Names
A REMINDER: CONGRESSIONAL REPUBLICANS AREN'T AFRAID OF TRUMP — THEY'RE AFRAID OF THEIR OWN VOTERS Steve M., No More Mister Nice Blog