Welcome to The Breakfast Club! We're a disorganized group of rebel lefties who hang out and chat if and when we're not too hungover we've been bailed out we're not too exhausted from last night's (CENSORED) the caffeine kicks in. Join us every weekday morning at 9am (ET) and weekend morning at 10:00am (ET) (or whenever we get around to it) to talk about current news and our boring lives and to make fun of LaEscapee! If we are ever running late, it's PhilJD's fault.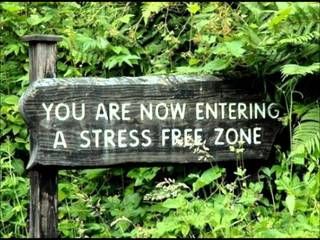 This Day in History
New Orleans marks completion of Louisiana Purchase; South Carolina is first state to secede from Union; Vermont Supreme Court rules in favor of homosexual couples; 'It's A Wonderful Life' premieres in New York.
Breakfast Tunes
Something to Think about over
Coffee

Prozac
When you choose the lesser of two evils, always remember that it is still an evil.
Breakfast News
Judge blocks restrictions on who can apply for asylum
'A moral disaster': AP reveals scope of migrant kids program
Illinois AG finds 500 more Catholic clergy accused of abuse
Ex-Blackwater contractor found guilty in 2007 Iraq shooting
New Mexico tribe celebrates return of pueblo cultural items
Major League Baseball, Cuba ink deal so players can sign without defecting
Sinking Greek village highlights nation's addiction to coal
UN General Assembly endorses global migration accord
Rallies banned in Congo's capital before presidential vote
US cybersecurity firm: Hackers stole EU diplomatic cables
Saudi-led coalition bombs air base in Yemen's capital
Banksy's new artwork in Wales: A comment on air pollution?
Breakfast Blogs
One Judge Is Causing One President More Than One Problem Charles P. Pierce, Esquire Politics
In Defense of Emmet Sullivan: Van Grack Suggested Mueller Did Review Whether Flynn's Behavior Amounted to Treason emptywheel aka Marcy Wheeler, emptywheel
It's the sanctions, stupid digby aka Heather Digby Parton, Hullabaloo
What the hell is it? Tom Sullivan, Hullabaloo
Trump's Bookkeeper: How Prosecutors Could Easily Prove Tax Crimes for Hush Money Reimbursements Brian Galle, Just Security
The Much Ado About Huawei Continues Elsa Kania, Lawfare
Hot Historical Takes from the New Gilded Age Erik Loomis, Lawyers, Guns and Money
Why Do These Users Keep Getting Their Privacy Violated? Scott Lemieux, Lawyers, Guns and Money
Why We Are Monsters If We Don't Give Them Asylum The Rude Pundit, at his blog
YUP, IT'S A CULT Steve M., No More Mister Nice Blog