Welcome to The Breakfast Club! We're a disorganized group of rebel lefties who hang out and chat if and when we're not too hungover we've been bailed out we're not too exhausted from last night's (CENSORED) the caffeine kicks in. Join us every weekday morning at 9am (ET) and weekend morning at 10:00am (ET) (or whenever we get around to it) to talk about current news and our boring lives and to make fun of LaEscapee! If we are ever running late, it's PhilJD's fault.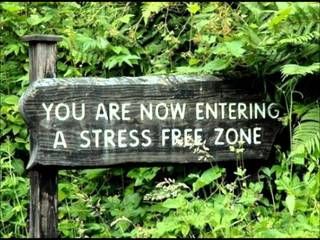 This Day in History
Pilgrims land in Plymouth Massachusetts; Pan Am flight 747 explodes over Lockerbie, Scotland; Apollo 8 lifts off on first manned mission to the Moon; Actress Jane Fonda is born.
Breakfast Tunes
Something to Think about over
Coffee

Prozac
Everybody believes in something and everybody, by virtue of the fact that they believe in something, uses that something to support their own existence.
Breakfast News
Trump administration moves closer to opening Alaskan Arctic to drilling
Trump administration puts squeeze on food stamps recipients
APNewsBreak: US miscalculated benefit of better train brakes
Judge lets people suing Trump keep their names off lawsuit
Report: US fails in funding obligation to Native Americans
Americans are getting fatter but not taller, study finds
A new law aims to help the pets of domestic violence victims
Yemeni mom overcomes travel ban to finally hold dying son
Putin issues ominous warning on rising nuclear war threat
Spain, Catalonia leaders agree to resolve political crisis
Holiday chaos as drones shut London's Gatwick Airport
Alba the albino orangutan returned to jungle in Indonesia
Breakfast Blogs
Now You Can Catch a Cold From a Guy Who Died 30,000 Years Ago Charles P. Pierce, Esquire Politics
The Moving Parts: The Walls Come Down around Trump emptywheel aka Marcy Wheeler, emptywheel
If you can't find the ethics officials you want, find the ethics officials you need digby aka Heather Digby Parton, Hullabaloo
Best Infrastructure Week yet Tom Sullivan, Hullabaloo
A First Take on Bill Barr's Memo on Presidential Authority and the Mueller Investigation Marty Lederman, Just Security
Yes, the Constitution Allows Indictment of the President Laurence H. Tribe, Lawfare
The United States' Responsibility for Central American Migration Erik Loomis, Lawyers, Guns and Money
Mattis's "Go Fuck Yourself, Donald" Resignation Letter The Rude Pundit, at his blog
Christmas Turkey Yastreblyansky, Rectification of Names
THE NEXT LEADER OF THE REPUBLICAN PARTY WILL PROBABLY BE A RIGHT-WING MEDIA HACK Steve M., No More Mister Nice Blog