Welcome to The Breakfast Club! We're a disorganized group of rebel lefties who hang out and chat if and when we're not too hungover we've been bailed out we're not too exhausted from last night's (CENSORED) the caffeine kicks in. Join us every weekday morning at 9am (ET) and weekend morning at 10:00am (ET) (or whenever we get around to it) to talk about current news and our boring lives and to make fun of LaEscapee! If we are ever running late, it's PhilJD's fault.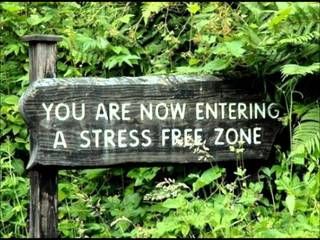 This Day in History
Nazi war crimes trial begins at Nuremberg; Robert F. Kennedy born; Britain's future Queen Elizabeth II marries; Spain's dictator Francisco Franco dies; Mexican Revolution begins; 'Cabaret' hits Broadway.
Breakfast Tunes
Something to Think about over
Coffee

Prozac
Elections remind us not only of the rights but the responsibilities of citizenship in a democracy.
Breakfast News
US stocks take sharp losses as tech, internet companies drop
Kremlin critic, facing new charge, sounds alarm on Interpol
Nissan chairman arrested in probe of financial misconduct
A few hardy wildfire survivors hunker down for long haul
Russian, US officials say space cooperation remains strong
UK leader has eye on rebellion as EU braces for Brexit push
Space station gets 2 cargo deliveries in record 15 hours
The scoop on how your cat's sandpapery tongue deep cleans
Breakfast Blogs
Only Republicans Could Get Fewer Votes and Claim a 'Mandate' to Govern Charles P. Pierce, Esquire Politics
Mueller Says He Still Exercises the Full Authority of a US Attorney emptywheel aka Marcy Wheeler, emptywheel
Very Very Short Posts, Monday, 11/19/2018 Echidne, at her blog
More trouble in wingnut paradise? digby aka Heather Digby Parton, Hullabaloo
The rake flake Tom Sullivan, Hullabaloo
Prosecuting Wikileaks, Protecting Press Freedoms: Drawing the Line at Knowing Collaboration with a Foreign Intelligence Agency Yochai Benkler, Just Security
What the Watergate 'Road Map' Reveals about Improper Contact between the White House and the Justice Department Jim Baker and Sarah Grant, Lawfare
Always Projection: The Invention of Political Correctness Paul Campos, Lawyers, Guns and Money
The Domination of Fake News Scott Lemieux, Lawyers, Guns and Money
Nightmares Yastreblyansky, Rectification of Names
Stop Fearing Primary Challenges (and Stop Fearing Incumbents) The Rude Pundit, st his blog
HEY, THERE'S NO REASON TO GET WORKED UP — IT'S ONLY THE DEATH OF DEMOCRACY Steve M., No More Mister Nice Blog