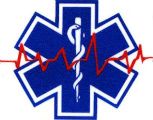 Welcome to the Stars Hollow Gazette's Health and Fitness News weekly diary. It will publish on Saturday afternoon and be open for discussion about health related issues including diet, exercise, health and health care issues, as well as, tips on what you can do when there is a medical emergency. Also an opportunity to share and exchange your favorite healthy recipes.
Questions are encouraged and I will answer to the best of my ability. If I can't, I will try to steer you in the right direction. Naturally, I cannot give individual medical advice for personal health issues. I can give you information about medical conditions and the current treatments available.
You can now find past Health and Fitness News diaries here.
Follow us on Twitter @StarsHollowGzt
What To Cook
In a quandary as with what to do with all those left overs from Thanksgiving? Epicurious.com has 53 recipes for breakfast, lunch and dinner that will empty the frig and please the palate. Here are just a few.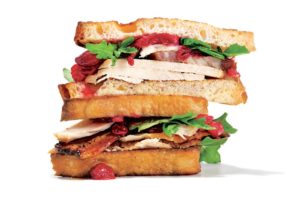 French Toast Turkey Sandwich
The fastest way to turn turkey into breakfast: eat it on French toast.
Turkey Gumbo
Studded with turkey meat and andouille sausage, it's filling enough on its own. Making a solid roux is essential to gumbo, because the flour and fat mixture thickens and flavors the dish.
Turkey Hash
Onec again a fried egg makes everything better, leftover turkey meat is no exception.
Turkey Croquettes
This Spanish inspired recipe makes delicious use of turkey, stuffing, mashed potatoes and cranberry sauce.
Sweet Potato Bread with Caramel and Aleppo-Spiced Pecans
Gently spiced pecans and a salty caramel topping give this morning treat a savory dimension.
Shredded Brussels Sprout and Ricotta Toast
A bright tangle of shredded Brussels sprouts, raisins, and pine nuts tops silky ricotta in this snappy, satisfying toast.
Sweet-Potato Latkes
Crispy-edged latkes are here to move Thanksgiving leftovers toward Hanukkah
Lemon-Raspberry French Toast Strata
This lightly sweet, tangy bread pudding is a snap to assemble. Feel free to use any kind of white bread you like — presliced sandwich bread (cut into 1-inch pieces) will give a smoother texture, while cubes of French or Italian bread with their crusts will make the pudding chunkier.
Health and Fitness News
E. Coli-Tainted Romaine Threatens Frail, Sick Most
Vaccine-Exempt Kids Behind Chickenpox Outbreak
What Are This Year's Most Dangerous Toys?
Cap'n Crunch Cereal Recalled For Salmonella Scare
Workplace Bullies Can Threaten the Heart
Don't Give Infants Honey-Filled Pacifiers: FDA
Secondhand Pot Smoke Found in Kids' Lungs
New Treatment Could Be Breakthrough Against Peanut Allergy