Welcome to The Breakfast Club! We're a disorganized group of rebel lefties who hang out and chat if and when we're not too hungover we've been bailed out we're not too exhausted from last night's (CENSORED) the caffeine kicks in. Join us every weekday morning at 9am (ET) and weekend morning at 10:00am (ET) (or whenever we get around to it) to talk about current news and our boring lives and to make fun of LaEscapee! If we are ever running late, it's PhilJD's fault.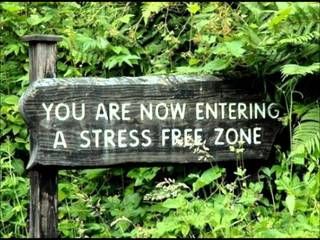 This Day in History
The U.S. drops an atomic bomb on Nagasaki, Japan; President Richard Nixon resigns; Charles Manson cult murders actress Sharon Tate and four others; Singer Whitney Houston born; Musician Jerry Garcia dies.
Breakfast Tunes
Something to Think about over
Coffee

Prozac
Nature is the source of all true knowledge. She has her own logic, her own laws, she has no effect without cause nor invention without necessity.
Breakfast News
US judge voids part of North Carolina election law
Emergency declared ahead of Charlottesville anniversary
Kentucky city to move statues honoring Confederate, nativist
Famous Nevada pimp running for office loses brothel license
Charges dropped against 11-year-old shocked with stun gun
Police: Alaska man, son caught on video killing bear, cubs
Returned Korean War dog tag belonged to Army medic
Venezuela ruling party cracks down on opposition lawmakers
Argentine Senate debates measure to legalize abortion
Zimbabwean opposition official denied asylum, being deported
Chile's Michelle Bachelet to be new UN human rights chief
Nagasaki marks 73 years since A-bombing as UN chief attends
Ebola vaccinations begin in Congo's latest deadly outbreak
Boys rescued from cave, once stateless, get Thai citizenship
Breakfast Blogs
In Trump's America, Veterans Are Just Another Marvel Franchise Charles P. Pierce, Esquire Politics
Recuse is a dirty word in Trumpland digby aka Heather Digby Parton, Hullabaloo
Tuesday night at the races Tom Sullivan, Hullabaloo
Just Following Orders: Overdue Oversight and Unanswered Questions on Family Separations Katherine Hawkins, Just Security
Jacobin: Actually, Republicans Love Medicaid Scott Lemieux, Lawyers, Guns and Money
Tlaib Erik Loomis, Lawyers, Guns and Money
First They Came For The Libtards… drftglass, at his blog
TWO REPUBLICAN FOXES OVERSEEING TWO ELECTORAL HENHOUSES Steve M., No More Mister Nice Blog
Choose Yastreblyansky, Rectification of Names
Here's Your Daily Reminder That Trump's Republicans Are Fucking Terrifying Evan Hurst, Wonkette
Voting By Cell Phone Is A Terrible Idea, And West Virginia Is Probably The Last State That Should Try It Anyway Karl Bode, Techdirt