Welcome to The Breakfast Club! We're a disorganized group of rebel lefties who hang out and chat if and when we're not too hungover we've been bailed out we're not too exhausted from last night's (CENSORED) the caffeine kicks in. Join us every weekday morning at 9am (ET) and weekend morning at 10:00am (ET) (or whenever we get around to it) to talk about current news and our boring lives and to make fun of LaEscapee! If we are ever running late, it's PhilJD's fault.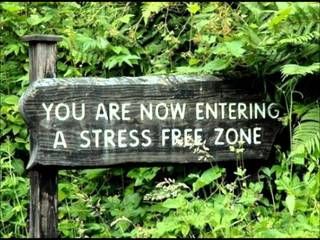 This Day in History
U.S. embassies bombed in E. Africa; Congress OKs powers to expand the Vietnam War; The Battle of Guadalcanal begins; Kon-Tiki ends its journey; Comedy icon Oliver Hardy and news anchor Peter Jennings die.
Breakfast Tunes
Something to Think about over
Coffee

Prozac
Fidelity, Bravery, and Integrity set the expectations for behavior; they set a standard for our work. More than just a motto, for the men and women of the FBI, Fidelity, Bravery, and Integrity is a way of life.
Breakfast News
Appeals court tosses key permits for Atlantic Coast pipeline
Jails, prisons slowly loosen resistance to addiction meds
Pentagon restricts use of fitness trackers, other devices
Man who jumped out of freezer and died was cold-case suspect
Hawaii's Big Island readies as Hurricane Hector approaches
EU says encouraging trade with Iran is crucial to nuke deal
Incoming Colombia president faces long list of challenges
Saudi Arabia expels Canadian ambassador over criticism
Malaysia: Indonesia returns yacht seized in graft probe
Heat wave: Portugal tames wildfire; French cities ban cars
Germany launches earliest grape harvest yet amid heat wave
Gorillas at Prague zoo cool down with sorbet amid heat wave
Breakfast Blogs
Tennessee Tries a Novel Approach: Electing Politicians Who Actually Want to Govern Charles P. Pierce, Esquire Politics
August 2016: When Paulie's Panic Set In emptywheel aka Marcy Wheeler, emptywheel
Brothers Under The Skin. On ISIS And US Alt Right Movements. Echidne, at her blog
California on fire? It's their own damned fault Heather Digby Parton, Hullabaloo
Send thoughts and prayers Tom Sullivan, Hullabaloo
How the Latest Trump Tower Tweet Damages the President's Legal Defense Bob Bauer, Lawfare
No More Mr. Nice Justice Dahlia Lithwick, Slate
Campus PC Is Out of Control Scott Lemieux, Lawyers, Guns and Money
The Long Arm of Dunningism Erik Loomis, Lawyers, Guns and Money
And The 2018 Burying The Lede Award Goes To… driftglass, at his blog
IT'S ALL FUN AND GAMES UNTIL SOMEONE DUPED BY YOUR PRANK GRABS AN AR-15 Steve M., No More Mister Nice Blog
For the Record: The Derp Penalty Yastreblyansky, The Rectification of Names
Hey, New York Times, Republicans Don't Have a "Dilemma" Over Supporting White Supremacists Since They Are White Supremacists The Rude Pundit, at his blog
Polling Funtimes! HELL YEAH! Five Dollar Feminist, Wonkette
New QAnon 'Expert' Is Guy In Band With Guy On Bravo Show Robyn Pennacchia, Wonkette
BBC Migrates Everything To HTTPS, Immediately Finds Itself Blocked By The Chinese Government Tim Cushing, Techdirt