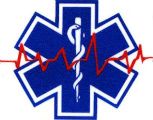 Welcome to the Stars Hollow Gazette's Health and Fitness News weekly diary. It will publish on Saturday afternoon and be open for discussion about health related issues including diet, exercise, health and health care issues, as well as, tips on what you can do when there is a medical emergency. Also an opportunity to share and exchange your favorite healthy recipes.
Questions are encouraged and I will answer to the best of my ability. If I can't, I will try to steer you in the right direction. Naturally, I cannot give individual medical advice for personal health issues. I can give you information about medical conditions and the current treatments available.
You can now find past Health and Fitness News diaries here.
Follow us on Twitter @StarsHollowGzt
What to Cook This Week
It's the sweltering days and nights of August, a good time to keep cooking light, quick and easy. It helps if you have a grill but heavy frying pan on top of the stove works just as well. Here are some quick recipes that fir the bill and also makes use of fresh Summer produce.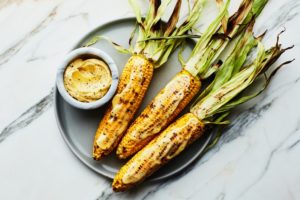 Grilled Corn on the Cob with Salt-and-Pepper Butter
This low-fuss, spreadable salt-and-pepper butter makes seasoning your grilled corn a one-step affair at the dinner table.
Grilled Cheese With Peak Tomatoes
Progression of a tomato sandwich: On buttered bread with salt; on bread with mayo and cheddar; seasoned and grilled with cheddar and mayo.
Grilled Fish With Salsa Verde
This parsley sauce, made with capers and garlic, is a perfect complement to mild-tasting cod.
Middle Eastern-Inspired Herb and Garlic Chicken
This recipe was inspired by the Middle Eastern dried seasoning mix called za'atar, a combination of herbs (usually thyme, oregano and marjoram), sesame seeds and sumac, often spiked with salt. Here, fresh herbs are substituted for the dried, which, along with fresh parsley and mint and plenty of lemon and garlic, are used to marinated boneless chicken thighs.
Spanish-Style Shrimp With Garlic
Garlic and shrimp take center stage in this classic Spanish dish, which is served as a tapa in Spain but also makes a great main dish. Serve with rice, or if serving in earthenware dishes, with crusty bread for dipping.
Sautéed Corn, Greens, Bacon and Scallions
Here, a colorful medley of fresh corn, bell pepper, and kale are sautéed with bacon fat, butter and shallots, then tossed with bacon bits and scallions. It's endlessly versatile – substitute carrots or summer squash for peppers, onions for shallots, spinach for kale.
Health and Fitness News
Court Rules EPA Must Ban Sales of Pesticide
Women With Asthma More Likely to Develop COPD
Early Onset Type 1 Diabetes Tied to Heart Disease
Prenatal Vitamin D Pills Won't Boost Baby's Growth
Brain Evolution May Play Role in Mental Illnesses
Exercise Can Chase Away the Blues, to a Point
U.S. Trauma Doctors Push for Stricter Gun Controls
Choosing to Induce Labor May Cut C-Section Risk
Triple-Negative Breast Cancer Genes ID'd
Kids' Suicide Risk Tied Parents' Religious Beliefs
Catch-Up HPV Shots Work for Teen Girls
To Fight Childhood Obesity, Start At Birth
Women On Herceptin Need Regular Heart Checks
Study: Hepatitis-Infected Kidneys OK to Transplant
Women With Heart Attack Do Better If Doc is Female
Almond Milk Recalled Over Cow's Milk Concerns
As Tick Bites Rise, So Do Meat Allergies
Inactivity Can Quickly Trigger Diabetes in Seniors