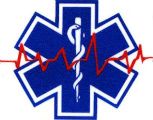 Welcome to the Stars Hollow Gazette's Health and Fitness News weekly diary. It will publish on Saturday afternoon and be open for discussion about health related issues including diet, exercise, health and health care issues, as well as, tips on what you can do when there is a medical emergency. Also an opportunity to share and exchange your favorite healthy recipes.
Questions are encouraged and I will answer to the best of my ability. If I can't, I will try to steer you in the right direction. Naturally, I cannot give individual medical advice for personal health issues. I can give you information about medical conditions and the current treatments available.
You can now find past Health and Fitness News diaries here.
Follow us on Twitter @StarsHollowGzt
What To Cook This Weekend
It's Summer, time to keep time in the kitchen light and easy and take advantage of the bounty of Summer produce. Here are some great recipes that do just that.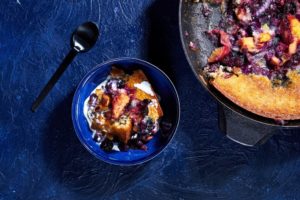 Any-Fruit Cobbler
This is a batter cobbler that takes advantage of whatever fruit is available. When poured into a hot cast-iron skillet, the batter immediately crisps and swells. Serve warm with whipped cream, creme fraiche or ice cream.
No Food Processor Hummus
Don't have a food processor available, here's the low-tech, more-textured version of Speedy Homemade Hummus: You start by crushing the chickpeas in a large (gallon-size) zip-top bag. To double the recipe, make a second batch in the same bag. Top with a splash of olive oil, paprika or more finely chopped garlic.

A simple chopped salad of tomatoes, cucumbers, red onion and parsley is another appealing option, especially in summer when those things are all over the farmers market or even in your garden.
Ginger-Garlic Chicken With Green Beans
This stir-fry is a pantry-friendly way to go. Its classic ginger-garlic combination gives the dish enough flavor on its own; as soon as the green beans are warmed through, you can serve a portion as is.
Fusilli With Fresh Tomato and Zucchini Sauce
For a change of pace from summer grilling, create a quick sauce with whatever produce looks best at your local farm stand.

In this case, a sweet onion, a couple of tomatoes and some summer squash come together to make a quick and delicious sauce for pasta.
Zucchini Oat Muffins
These tender, fragrant muffins are sweetened primarily with dates, which, besides sweetness, provide deep flavor and valuable nutrients.
Steamed Corn on the Grill
This technique for cooking corn on the grill is forgiving. It produces sweet, plump ears even when you happen to forget about them while attending to other foods. Just as important to busy cooks: There's no need to soak the ears for 30 minutes before throwing them on the grill.
Health and Fitness News
Vaping Medical Pot May Not Ease COPD Symptoms
ADHD Meds No Help For Healthy Students' Grades
Too Few Americans Getting Screened for Cancer: CDC
Study: Healthier Eating Helps Psoriasis Symptoms
Spiking Insulin Costs Put Patients in Brutal Bind
Dizziness Could Be A Sign of Dementia Risk
Sleeping Pills May Be Risky for Dementia Patients
Study: You're Probably Not Using Enough Sunscreen
Treating Depression May Stop Repeat Heart Attack
Study: Even Healthy People Get Blood Sugar Spikes
Puppy to the Rescue: Dogs Sense Need, Run to Help
Whey Powder, Likely Source of Salmonella, Recalled