Welcome to The Breakfast Club! We're a disorganized group of rebel lefties who hang out and chat if and when we're not too hungover we've been bailed out we're not too exhausted from last night's (CENSORED) the caffeine kicks in. Join us every weekday morning at 9am (ET) and weekend morning at 10:00am (ET) (or whenever we get around to it) to talk about current news and our boring lives and to make fun of LaEscapee! If we are ever running late, it's PhilJD's fault.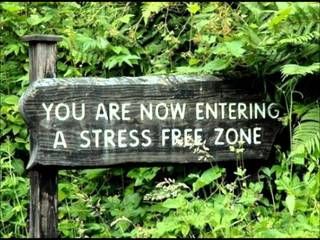 This Day in History
Nazi Germany and Fascist Italy sign the 'Pact of Steel'; Richard Nixon is the first U.S. president to visit the Soviet Union; Actor Laurence Olivier born; Johnny Carson hosts his last 'Tonight Show.'
Breakfast Tunes
Something to Think about over
Coffee

Prozac
Burst down those closet doors once and for all, and stand up and start to fight.
Breakfast News
Thousands of Vegas casino workers to vote on citywide strike
California may expand gun violence restraining order law
Tennessee Gov.: Sanctuary bill to become law sans signature
US court to revise policies after sexual misconduct claim
What is lava haze? A look at Hawaii's latest volcanic hazard
Humans account for little next to plants, worms, bugs
Syrian government declares capital fully under its control
Venezuela's opposition scrambles to regroup after Maduro win
In North Korea nuke site closure, spectacle trumps substance
Congo Ebola vaccination campaign begins with health workers
Italy edges toward 1st populist govt, law prof as premier
Breakfast Blogs
For Now, We'll Trust That Rod Rosenstein Is Playing the President* Like a Five-Cent Violin Charles P. Pierce, Esquire Politics
George Papadopoulos Was Trying to Hide Evidence He Thought Might Amount to Treason When He Lied to the FBI emptywheel aka Marcy Wheeler. emptywheel
Spurned Advances Provoked Texas School Shooting? My Take. Echidne, at her blog
It's the corruption, stupid digby aka Heather Digby Parton, Hullabaloo
The Overton Window at Work tristero, Hullabaloo
Enhanced Evasion Techniques Katherine Hawkins, Just Security
'The Day that We Can't Protect Human Sources': The President and the House Intelligence Committee Burn an Informant
Quinta Jurecic and Benjamin Wittes, Lawfare
Summary: Fourth Circuit Rejects Suspicionless, Forensic Searches of Devices at the Border in United States v. Kolsuz Grayson Clary, Lawfare< Did Someone Say…EMAILS? Scott Lemieux, Lawyers, Guns and Money
A series of truly remarkable coincidences Paul Campos, Lawyers, Guns and Money
A Truth and Reconciliation Fairy Tale driftglass, at his blog
TEXANS LOVE GUNS WITHOUT QUALIFICATION (EXCEPT FOR THE MAJORITY WHO DON'T) Steve M., No More Mister Nice Blog
Rupert Murdoch Believes In The Free Market… Until His Company Is Struggling: Then He Wants To Regulate Competitors Mike Masnick, Techdirt