Welcome to The Breakfast Club! We're a disorganized group of rebel lefties who hang out and chat if and when we're not too hungover we've been bailed out we're not too exhausted from last night's (CENSORED) the caffeine kicks in. Join us every weekday morning at 9am (ET) and weekend morning at 10:00am (ET) (or whenever we get around to it) to talk about current news and our boring lives and to make fun of LaEscapee! If we are ever running late, it's PhilJD's fault.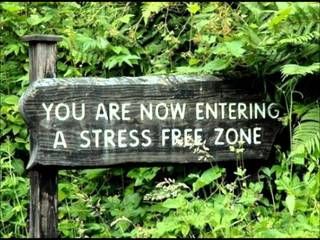 This Day in History
Allies celebrate the end of World War Two; Indians holding the hamlet of Wounded Knee surrender; Coca-Cola invented.
Breakfast Tunes
Something to Think about over
Coffee

Prozac
Politics hates a vacuum. If it isn't filled with hope, someone will fill it with fear.
Breakfast News
New York attorney general resigns amid abuse allegations
Sessions: Zero-tolerance policy may split families at border
States await election security reviews as primaries heat up
Several GOP governor candidates urge Fallin to sign gun law
ACLU wants Kobach to pay damages of more than $50,000
Iran-Contra figure Oliver North named president of the NRA
Montana deputies warn residents near rising river to leave
US abortion clinics face surge of trespassing and blockades
From prison to politics: Chelsea Manning runs for US Senate
Putin vows to boost Russian economy as he begins 4th term
Nigeria military helps rescue 1,000 Boko Haram hostages
Malaysian election pits former leader against elite protege
Italy president proposes 'neutral' govt to rule through 2018
Saudi airstrikes hit presidency building in Yemen, killing 6
Breakfast Blogs
If This Is True, We Have a Whole New Trump Scandal on Our Hands Charles P. Pierce, Esquire Politics
Follow da money digby aka Heather Digby Parton, Hullabaloo
Where is all the money going? Tom Sullivan, Hullabaloo
The Cohen Reimbursements and Retainers: Part II Bob Bauer, Lawfare
The Haspel Nomination as a Referendum on (Un-)Accountability Steve Vladek, Just Security
BREAKING: The Senate Is Massively Malapportioned Scott Lemieux, Lawyers, Guns and Money
Bad Yastreblyansky, No More Mister Nice Blog
Louisiana Law Enforcement Has Been Abusing An Unconstitutional Law To Arrest People For Trying To File Complaints Tim Cushing, Techdirt