Welcome to The Breakfast Club! We're a disorganized group of rebel lefties who hang out and chat if and when we're not too hungover we've been bailed out we're not too exhausted from last night's (CENSORED) the caffeine kicks in. Join us every weekday morning at 9am (ET) and weekend morning at 10:00am (ET) (or whenever we get around to it) to talk about current news and our boring lives and to make fun of LaEscapee! If we are ever running late, it's PhilJD's fault.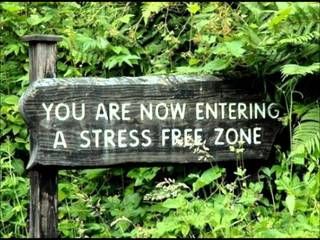 This Day in History
President and Civil War general Ulysses S. Grant born; Explorer Ferdinand Magellan killed; U.S. Marines attack North Africa during the First Barbary War; Ailing baseball star Babe Ruth honored.
Breakfast Tunes
" rel="noopener" target="_blank">Bob Dorough (December 12, 1923 – April 23, 2018)
Something to Think about over
Coffee

Prozac
It is justice, not charity, that is wanting in the world.
Breakfast News
Arkansas judge blocks state's revived voter ID law
Lynching memorial and museum in Alabama draw crowds, tears
Seeing red: Teacher walkouts shut Arizona, Colorado schools
Smoky fire that forced evacuations out at Wisconsin refinery
Trump boasted he'd open all JFK files, but now says he can't
US won't step in to stop ex-Lithuanian judge's extradition
US to end special protections for 9,000 Nepalese immigrants
Korean summit starts with a handshake, after year of tension
Migrant 'caravan' gathers on US-Mexico border for final push
Rwandans shocked by discovery of genocide-era mass graves
Anger erupts in Spain over lesser sexual assault sentences
Breakfast Blogs
Did ICE Get the Invite to Your Wedding? Charles Pierce, Esquire Politics
In 2017, the Government Withdrew Three FISA Collection Requests Rather than Face an Amicus Review emptywheel aka Marcy Wheeler, emptywheel
So victimized, so persecuted digby aka Heather Digby Parton, Hullabaloo
Meanwhile, the Rohingya tristero, Hullabaloo
Three meals from the jungle Tom Sullivan, Hullabaloo
Legal Implications of the Defect in Pentagon's Civilian Casualty Assessments Ryan Goodman, Just Security
The way to perpetuate discrimination on the basis of race is to ignore discrimination on the basis of race. Scott Lemieux, Lawyers, Guns and Money
Erik Visits an American Grave, Part 237 – The Future Grave of John Paul Stevens Erik Loomis, Lawyers, Guns and Money
Stephanie Ruhle Breaks The First Rule Of Pundit Club driftglass, at his blog
TRUMP TELLS US WHAT HE THINKS THE SWAMP IS (HINT: NOT CORRUPTION) Steve M., No More Mister Nice Blog
Marsha Blackburn Wants ISPs To Sell 'Fast Lanes' Like 'TSA Pre-Check' Karl Bode, Techdirt
Gov't To Court: Driving A Car In Iowa With A Valid Iowa Temporary Tag Is A Traffic Violation Tim Cushing, Techdirt