Welcome to The Breakfast Club! We're a disorganized group of rebel lefties who hang out and chat if and when we're not too hungover we've been bailed out we're not too exhausted from last night's (CENSORED) the caffeine kicks in. Join us every weekday morning at 9am (ET) and weekend morning at 10:00am (ET) (or whenever we get around to it) to talk about current news and our boring lives and to make fun of LaEscapee! If we are ever running late, it's PhilJD's fault.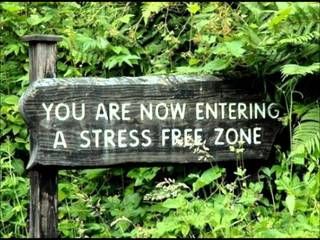 This Day in History
President Franklin Roosevelt dies; The American Civil War begins with the attack on Ft. Sumter; Yuri Gagarin is the first man to fly in space; Space Shuttle Columbia lifts off on its first mission; Late night TV host David Letterman born.
Breakfast Tunes
Something to Think about over
Coffee

Prozac
The worst tempered people I have ever met were those who knew that they were wrong.
Breakfast News
California OKs limited troop deployment for Trump's request
Arizona teachers demanding raise protest at schools
Vermont's Republican governor signs new gun restrictions
Judges weigh scope of Trump sanctuary cities order
News media sue over California's new execution rules
Oil company with checkered history hit with $12.5M fine
Reassigned Interior employees blame politics, climate work
Alaskan glaciers melting at rate not seen in 400 years
Syria braces for possible US attack, calls it 'reckless'
Prosecutor: minors at risk of forced labor at Brazil church
UK's May says Syria chemical weapons can't go unchallenged
Azerbaijan: Aliyev wins 7-year term on top of 15 served
UN court overturns acquittal of Serb ultranationalist
France wants sanctions against spoilers blocking Mali peace
Breakfast Blogs
The Ship Is Sinking. The Rats Are Scrambling. Charles Pierce, Esquire Politics
Manafort Wants DOJ to Return Some of the Information Seized in His No-Knock Search emptywheel aka Marcy Wheeler, emptywheel
Facebook, Hot Seat, Day Two — House Energy & Commerce Committee Hearing Rayne, emptywheel
Christina Hoff Sommers And Closing The Gender Wage Gap Echidne, at her blog
QOTD: that nameless Republican digby aka Heather Digby Parton, Hullabaloo
Expand Medicaid, expand the electorate Tom Sullivan, Hullabaloo
Does Congress Really Think It's Reasserting Its War Powers by Giving Them Away to Trump? Rita Siemion, Just Security
You *Are* the Sucker, Jane Galt Edition Scott Lemieux, Lawyers, Guns and Money
TRUMP'S UNPREMEDITATED AUTHORITARIANISM Steve M., No More Mister Nice Blog
FTC Suddenly Remembers 'Warranty Void If Removed' Stickers Are Illegal, Sends Out Stern Letters To Manufacturers Tim Cushing, Techdirt