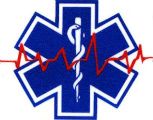 Welcome to the Stars Hollow Gazette's Health and Fitness News weekly diary. It will publish on Saturday afternoon and be open for discussion about health related issues including diet, exercise, health and health care issues, as well as, tips on what you can do when there is a medical emergency. Also an opportunity to share and exchange your favorite healthy recipes.
Questions are encouraged and I will answer to the best of my ability. If I can't, I will try to steer you in the right direction. Naturally, I cannot give individual medical advice for personal health issues. I can give you information about medical conditions and the current treatments available.
You can now find past Health and Fitness News diaries here.
Follow us on Twitter @StarsHollowGzt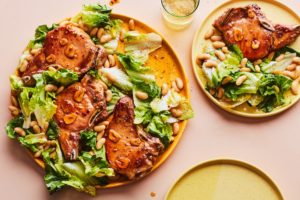 Hot Honey Pork Chops
The spicy garlic-honey glaze for the pan-seared pork chops also forms the base of the sauce for the warm escarole-and–white bean salad in this easy one-pan dinner.
3-Ingredient Charred Green Beans with Ricotta and Lemon
Time to fire up the grill! Crisp-tender grilled green beans on a bed of creamy whipped ricotta is the ultimate simple spring side.
Low-Fuss Crispy Roast Chicken
Rendering fat trickles from the chicken as it roasts onto a bed of sliced potatoes and onions, resulting in a deliciously crisp and juicy low-fuss bird with a built-in side dish.
Everything Bagel Seasoning
Make anything (and everything) taste like a bagel with a sprinkle of this savory mix of poppy seeds, onion, garlic, sesame seeds, and salt.
Coconut-Chocolate Icebox Cake with Toasted Almonds
Chocolate wafer cookies and coconut whipped cream layer up in this killer no-bake dessert. Frost the outside of the cake with more whipped cream or leave it "naked" with the layers visible—either way, it rules.
Health and Fitness News
Dangerous E.coli Outbreak In Romaine Intensifies
How Transplanted Livers Help Stop Organ Rejection
Soda During Pregnancy May Not Help Baby's Brain
More U.S. Kids Being Diagnosed With Autism
Hearing Aids May Help Keep Seniors Out of the ER
A Bit of Dark Chocolate Might Sweeten Your Vision
Unused Meds? Saturday Is National Drug Take Back Day
Breast Cancer Genes a Real Risk for Men, Too