Welcome to The Breakfast Club! We're a disorganized group of rebel lefties who hang out and chat if and when we're not too hungover we've been bailed out we're not too exhausted from last night's (CENSORED) the caffeine kicks in. Join us every weekday morning at 9am (ET) and weekend morning at 10:00am (ET) (or whenever we get around to it) to talk about current news and our boring lives and to make fun of LaEscapee! If we are ever running late, it's PhilJD's fault.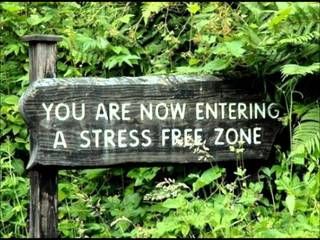 This Day in History
Martin Luther King Jr.'s son meets James Earl Ray in prison for assassinating his father; Comedian Milton Berle dies; the FDA approves Viagra; Quentin Tarantino is born.
Breakfast Tunes
Something to Think about over
Coffee

Prozac
I am not an advocate for frequent changes in laws and Constitutions. But laws and institutions must go hand in hand with the progress of the human mind. As that becomes more developed, more enlightened, as new discoveries are made, new truths discovered and manners and opinions change, with the change of circumstances, institutions must advance also to keep pace with the times. We might as well require a man to wear still the coat which fitted him when a boy as civilized society to remain ever under the regimen of their barbarous ancestors.
Breakfast News
Closure of Seattle Russian consulate frustrates travelers
Hemp gains powerful ally to free it from marijuana ties
Arizona governor suspends Uber from autonomous testing
2 get jail for removing Confederate statues' mourning tarps
Florida Gov. Scott signs bills mandating backup power
Catalonia ex-leader to remain jailed during extradition case
Kosovo police expel Serb official amid surge in tensions
Egypt begins voting for president, with el-Sissi assured win
Whistleblowers say Brexit campaign skirted finance rules
Indian scandal brews over claim Modi's app ships data abroad
Breakfast Blogs
Wisconsin Republicans Are Desperate to Not Hold an Election Charles Pierce, Esquire Politics
Does NSC Consider the Skripal Assassination Attempt to Be Election Related? emptywheel aka Marcy Wheeler, emptywheel
It's the nationalism, stupid digby aka Heather Digby Parton, Hullabaloo
How NRA is Making Armed Teachers A Reality In Kansas Spocko. Hullabaloo
Manage Expectations and Gear Up for A Fight tristero, Hullabaloo
Succession drama? Tom Sullivan, Hullabaloo
Cambridge Analytica and Its Foreign National Staff Violated U.S. Laws Paul Seamus Ryan, Just Security
If you don't center the interests of white people, you're engaging in IDENTITY POLITICS Scott Lemieux, Lawyers, Guns and Money
FOMENTING CHAOS IS PROBABLY GOOD FOR TRUMP'S APPROVAL RATING Steve M., No More Mister Nice Blog