Welcome to The Breakfast Club! We're a disorganized group of rebel lefties who hang out and chat if and when we're not too hungover we've been bailed out we're not too exhausted from last night's (CENSORED) the caffeine kicks in. Join us every weekday morning at 9am (ET) and weekend morning at 10:00am (ET) (or whenever we get around to it) to talk about current news and our boring lives and to make fun of LaEscapee! If we are ever running late, it's PhilJD's fault.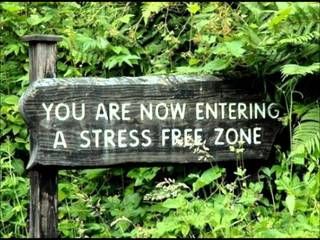 This Day in History
Julius and Ethel Rosenberg convicted of Cold War espionage; Lt. William Calley, Jr. convicted in the Vietnam War's My Lai massacre; U.S. troops leave South Vietnam; Attorney Johnnie Cochran dies.
Breakfast Tunes
Something to Think about over
Coffee

Prozac
It is dangerous for a national candidate to say things that people might remember.
Breakfast News
Maryland Senate votes to ban 'gay conversion therapy'
Abortion dispute leads to budget stalemate in Nebraska
Oklahoma Senate gives final OK to tax hikes for teacher pay
Students rally against gun violence in Paul Ryan's town
Governor frees reporter arrested for using phone in Capitol
US: Won't pay over 25 percent of UN peacekeeping anymore
Ex-US diplomat Rosemary DiCarlo gets top UN political post
Rival Koreas begin high-level talks meant to set up summit
Russian ex-spy likely poisoned at front door, UK police say
Hamas prepares for mass rallies along Gaza-Israel border
Ecuador cuts WikiLeaks founder Assange's internet at embassy
Breakfast Blogs
I'm Skeptical About a Blue Wave in November Charles Pierce, Esquire Politicx
They actually have the chutzpah to talk about a balanced budget amendment digby aka Heather Digby Parton, Hullabaloo
Hoping Mueller's Made Contingency Plans tristero, Hullabaloo
A tangled web indeed Tom Sullivan, Hullabaloo
Why Dangling a Pardon Could Be an Obstruction of Justice—Even if the Pardon Power is Absolute Alex Whiting, Just Security
The Inefficient Construction of Infrastructure Is A Major Problem Scott Lemieux, Lawyers, Guns and Money
Terrible Takes on Journalism From America's Beltway Elites Erik Loomis, Lawyers, Guns and Money
Bud Light Paul Campos, Lawyers, Guns and Money
There is a Club… driftglass, at his blog
YOU'RE SHOCKED THAT THE RIGHT IS CALLING THE ANTI-GUN KIDS NAZIS? WHERE HAVE YOU BEEN FOR THE PAST FEW DECADES? Steve M., No More Mister Nice Blog
UN Advisor Tells Italy To Drop Its Terrible 'Fake News' Law Before It Does Any Real Damage Tim Cushing, Techdirt