Welcome to The Breakfast Club! We're a disorganized group of rebel lefties who hang out and chat if and when we're not too hungover we've been bailed out we're not too exhausted from last night's (CENSORED) the caffeine kicks in. Join us every weekday morning at 9am (ET) and weekend morning at 10:00am (ET) (or whenever we get around to it) to talk about current news and our boring lives and to make fun of LaEscapee! If we are ever running late, it's PhilJD's fault.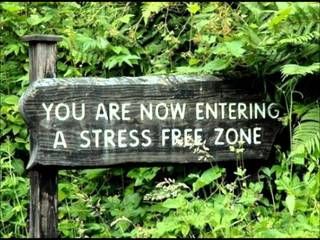 This Day in History
The first American combat troops arrive in South Vietnam; The Russian Revolution begins; U.S. Commodore Matthew Perry makes his second landing in Japan; Baseball hall-of-famer Joe DiMaggio dies.
Breakfast Tunes
Something to Think about over
Coffee

Prozac
Certitude is not the test of certainty. We have been cocksure of many things that were not so.
Breakfast News
Gun legislation passes Florida House, goes to governor
Activist says Kansas law stifled voter registration efforts
Man ordered shocked by judge gets new trial
Court rules in favor of fired transgender funeral director
In reversal, Trump administration won't ban import of African elephant trophies
Wreckage of famed World War II USS Lexington aircraft carrier found off coast of Australia
Cape Town's Day Zero pushed back, but water crisis takes a toll
Prime Minister Theresa May accuses Labour leader Jeremy Corbyn of 'mansplaining'
Sierra Leone police quash clashes after voting ends
France's Macron vows to fight anti-Semitism online and off
IS bodies still litter Mosul's Old City months after battle
Breakfast Blogs
Mueller Is Teaching This Country a Lesson on the Nature of Corruption Charles Pierce, Esquire Politics
Roger Stone's Rat-Eating Swiss Cheese Denials emptywheel aka Marcy Wheeler, emptywheel
Senate Democrats Caving, May Roll Back Dodd-Frank Regulations Rayne, emptywheel
Headline of the day digby aka Heather Digby Parton, Hullabaloo
Is it true what they say about Texas? Tom Sullivan, Hullabaloo
James Bennet Affirmative Action Hire Has Another Nuclear Take For You Scott Lemieux, Lawyers, Guns and Money
Important Safety Tip driftglass, at his blog
THE UNKILLABLE ZOMBIE LIE THAT ATTACKS ON McCAIN AND ROMNEY MADE TRUMP POSSIBLE Steve M., No More Mister Blog
Nobody (Even His Industry BFFs) Likes Ajit Pai's Latest Attack On Low Income Broadband Programs Karl Bode, Techdirt