Welcome to The Breakfast Club! We're a disorganized group of rebel lefties who hang out and chat if and when we're not too hungover we've been bailed out we're not too exhausted from last night's (CENSORED) the caffeine kicks in. Join us every weekday morning at 9am (ET) and weekend morning at 10:00am (ET) (or whenever we get around to it) to talk about current news and our boring lives and to make fun of LaEscapee! If we are ever running late, it's PhilJD's fault.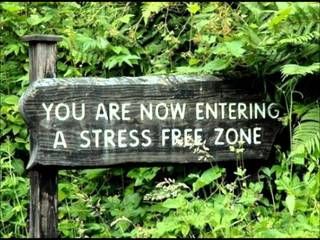 This Day in History
Julias Caesar assassinated; President Johnson urges passage of Voting Rights Bill; Former WorldCom Chief Bernard Ebbers is convicted in corporate fraud case; Elizabeth Taylor marries Richard Burton; "My Fair Lady" opens.
Breakfast Tunes
Something to Think about over
Coffee

Prozac
Intelligence is the ability to adapt to change.
Breakfast News
US students stage massive walkout to protest gun violence
Michigan Senate passes legislation backed by Nassar victims
Mother: Class kept going after teacher fired gun, injuring 3
Oklahoma officials plan to use nitrogen for executions
Alleged leader of mosque bombing could be threatening figure
10 wolves killed in northern Idaho to boost elk numbers
Washington state moves to protect endangered killer whales
Britain boots 23 Russian diplomats over spy poisoning
Duterte withdrawing Philippines from Int'l Criminal Court
Slovenia's premier resigns over court ruling on referendum
French minister: Fighting gender violence 'the top priority'
Breakfast Blogs
Can You Count the Lies? Charles Pierce, Esquire Politics
Lordy, There Were Tapes emptywheel aka Marcy Wheeler, emptywheel
Devin's not finished digby aka Heather Digby Parton, Hullabaloo
Conor Lamb gets positraction Tom Sullivan, Hullabaloo
Former (?) $100,000 per month cocaine addict with no training in economics who has a historical 100% error rate in regard to economic predictions named nation's top economic adviser Paul Campos, Lawyers, Guns and Money
Fred Hiatt's favorite torture apologist supports sadistic torturer for head of CIA Scott Lemieux, Lawyers, Gun and Money
How Trump Might Replace Sessions with Pruitt as Attorney General Marty Lederman, Just Security
Space Farce: Days of Rumsfeld Past driftglass, at his blog
IT WILL NEVER BE MORNING IN AMERICA FOR TRUMP VOTERS Steve M., No More Mister Mice Blog
Police Department With Eight Full-Time Officers Acquired 31 Military Vehicles Thru DoD's Surplus Program Tim Cushing, Techdirt