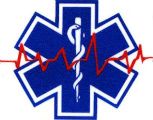 Welcome to the Stars Hollow Gazette's Health and Fitness News weekly diary. It will publish on Saturday afternoon and be open for discussion about health related issues including diet, exercise, health and health care issues, as well as, tips on what you can do when there is a medical emergency. Also an opportunity to share and exchange your favorite healthy recipes.
Questions are encouraged and I will answer to the best of my ability. If I can't, I will try to steer you in the right direction. Naturally, I cannot give individual medical advice for personal health issues. I can give you information about medical conditions and the current treatments available.
You can now find past Health and Fitness News diaries here.
Follow us on Twitter @StarsHollowGzt
Looking to switch up the main dish for your seder or for easy dinner ideas to cook later in the week? These impressive, Passover-friendly recipes include braised lamb, slow-roasted fish, grilled short ribs, and baked chicken.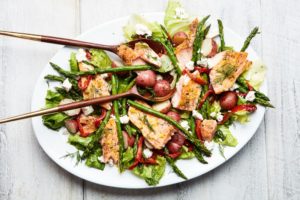 Roasted Salmon with Asparagus and Potatoes
This lemony dish feels refreshing and comforting at the same time—and it only takes 40 minutes from start to finish.
Crispy Chicken Stew with Lemon, Artichokes, Capers, and Olives
Crisped, browned chicken thighs are stewed with lemons, olives, and capers in this Mediterranean-inspired main. The recipe calls for chopping the meat before serving, but the thighs can also be served whole for a more elegant presentation.
Roasted Niçoise Salad with Halibut
Marinated artichoke hearts get super-crispy and addictively delicious when roasted, making them the secret star of this simple sheet-pan dinner.
Roasted Breast of Veal with Springtime Stuffing
There's no doubt about it: this magnificent cut of meat puts any humble braised brisket to shame.
Balsamic Short Ribs
Braised with balsamic vinegar and tomatoes, beef short ribs are deeply flavorful and wonderfully comforting.
Hasselback Butternut Squash with Bay Leaves
For this holiday-worthy vegetarian entrée, roasting the butternut with several bay leaves slipped between the slices results in a subtle aromatic backdrop for the chile glaze.
Slow-Roasted Chicken with All the Garlic
Alliums, like green garlic bulbs, couldn't be more at home in the oven, smothered in olive oil and seasoned with salt.
Leg of Lamb with Garlic and Rosemary
This old Gourmet recipe has reviews from 126 users, almost all of whom love it. So take it from them: even if it's your "first time cooking lamb," you'll be "hooked."
Health and Fitness News
Cell Transplant Helps Difficult Type 1 Diabetes
ER Docs Prescribe More Opioids Than They Realize
More Women Die of Lung Cancer in 2 U.S. 'Hot Spots'
Many Pick the Wrong Drugs for Sneezin' Season
Why Whooping Cough Has Made a Comeback
Stores Urged to Pull Products With Deadly Chemical
Childhood Obesity Driving Cancers in Young Adults
Unhealthy Phthalates Found in Restaurant Food
Too Few Baby Boomers Get Hepatitis C Screening
Researchers Making Progress Against Ovarian Cancer
Rubber Duckies Swimming With Bacteria: Study
MRI Sheds New Light on Brain Networks Tied to Autism
Recall: Treats May Spike Dog's Thyroid Hormones
ADHD Tied to Brain Size Changes in Young Children
Global Antibiotic Use Raises Resistance Fears
Reading With Toddlers Boosts More Than Language
Many Doctors Don't Push HPV Shots Equally To Boys