Welcome to The Breakfast Club! We're a disorganized group of rebel lefties who hang out and chat if and when we're not too hungover we've been bailed out we're not too exhausted from last night's (CENSORED) the caffeine kicks in. Join us every weekday morning at 9am (ET) and weekend morning at 10:00am (ET) (or whenever we get around to it) to talk about current news and our boring lives and to make fun of LaEscapee! If we are ever running late, it's PhilJD's fault.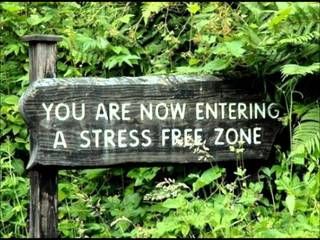 This Day in History
World War II's Battle of Stalingrad ends; Idi Amin seizes power in Uganda; author James Joyce born; dancer-actor-coreographer Gene Kelly dies; punk rocker Sid Vicious dies.
Breakfast Tunes
Something to Think about over
Coffee

Prozac
What clever man has ever needed to commit a crime? Crime is the last resort of political half-wits.
Breakfast News
Florida's ban on felons voting ruled unconstitutional by judge
U.S. ordered to reconsider denial of Yellowstone bison protections
New York accuses Insys of deceptively marketing opioid
Texas execution delayed for man who murdered his daughters
Amtrak train braked before end of fatal Virginia crash: safety agency
U.S. government proposes 1.84 percent hike in 2019 payments to Medicare insurers
U.S. judge gives Indonesian illegal immigrants deportation reprieve
Detroit expects to end state oversight this spring
North Korea warns against U.S.-South Korea military drills after Olympics
Hundreds of tourists stranded in New Zealand as storm batters much of the country
Merkel sees scope for more spending, in boost for coalition talks
Kenya government ignores court order suspending shutdown of three TV stations
Ex-governor of Russian region given eight years in jail
U.N. chief urges release of Reuters journalists in Myanmar
Breakfast Blogs
And Now for Some Republican News Not Involving Memos or Trump Charles Pierce, Esquire Politics
The Trey Gowdy Retirement emptywheel aka Marcy Wheeler, emptywheel
12 Rules for Life: An Antidote to Chaos: The Eternally Feminine. Part Two Of My Book Review Echidne, at her blog
Poor Dean Heller, he tries so hard digby aka Heather Digby Parton, Hullabaloo
"We're history's actors" tristero, Hullabaloo
Controlling the narrative, they're good at Tom Sullivan, Hullabaloo
BREAKING: Evidence in Memo Outlining Insane Conspiracy Theory Less Than Compelling Scott Lemieux, Lawyers, Guns and Money
His own private Idaho Paul Compos, Lawyers, Guns and Money
DON'T WORRY, THEY'LL HAVE SOMETHING ELSE TEED UP Steve M., No More Mister Nice Blog
California's Net Neutrality Law Takes Another Step Forward Karl Bode, Techdirt