Welcome to The Breakfast Club! We're a disorganized group of rebel lefties who hang out and chat if and when we're not too hungover we've been bailed out we're not too exhausted from last night's (CENSORED) the caffeine kicks in. Join us every weekday morning at 9am (ET) and weekend morning at 10:30am (ET) to talk about current news and our boring lives and to make fun of LaEscapee! If we are ever running late, it's PhilJD's fault.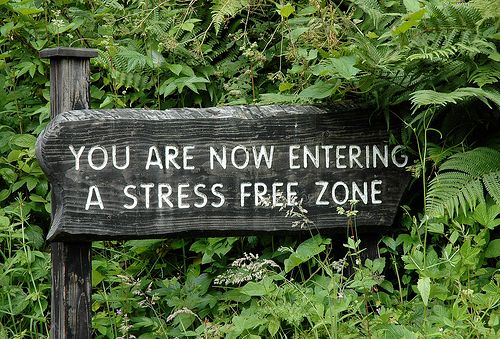 AP's Today in History for January 7th
First U.S. Presidential Election; Clinton goes on trial in Senate; Khmer Rouge overthrown; Emperor Hirohito dies.
Something to think about, Breakfast News & Blogs below

Here Are the 19 Senate Democrats Still Not Committed to Defending Net Neutrality
Jake Johnson, Common Dreams
…
As of this writing on Friday, 29 senators—28 Democrats and Bernie Sanders (I-Vt.)—have signed on to Sen. Ed Markey's (D-Mass.) effort to undo the Republican-controlled FCC's December vote to kill net neutrality by introducing a "resolution of disapproval" that would, if passed, restore the 2015 net neutrality protections that are currently being scrapped.

Nineteen Senate Democrats—as well as Sen. Angus King (I-Maine)—have yet to announce their support for Markey's resolution (see list below). A minimum of 30 votes are needed to bring the resolution to the Senate floor.

In an email on Friday, Greer noted that the "FCC's official release of the final text [of Pai's proposals] starts the clock for the order to be entered into the Federal Register."

"Once that happens, we'll have 60 legislative days to get Congress to reverse it using the CRA," Greer added. "It's an uphill battle, but our momentum is growing."

In addition to Sen. King, the Independent from Maine, what follows is thefull list of the Democratic senators who have yet to sign on to Markey's resolution:

Cory Booker (D-N.J.)
Tom Carper (D-Del.)
Bob Casey (D-Pa.)
Chris Coons (D-Del.)
Catherine Cortez Masto (D-Nev.)
Joe Donnelly (D-Ind.)
Diane Feinstein (D-Calif.)
Heidi Heitkamp (D-N.D.)
Doug Jones (D-Ala.)
Joe Manchin (D-W.Va.)
Claire McCaskill (D-Mo.)
Bob Menendez (D-N.J.)
Chris Murphy (D-Conn.)
Patty Murray (D-Wash.)
Bill Nelson (D-Fla.)
Tina Smith (D-Minn.)
Jon Tester (D-Mont.)
Tom Udall (D-N.M.)
Mark Warner (D-Va.)

US: Muslims to become second-largest religious group
Al Jazeera, News
Muslims are expected to become the second-largest religious group in the United States after Christians by 2040, according to a new report.

There were 3.45 millions Muslims living in the US in 2017 representing about 1.1 percent of the total population, a study by Pew Research Center found.

At present, the number of Jewish people outnumber Muslims as the second-largest religious group but that is expected to change by 2040 because "the US Muslim population will grow much faster than the country's Jewish population", the report said. …

State Governments Are Already Gaming the Republican Tax Overhaul
Patrick Clark, Bloomberg
Before the ink was dry on the Republican tax bill signed into law late last month, experts predicted that state governments would try to shield their residents from tax hikes they'll suffer from a sharp reduction in state and local deductions.

It didn't take long.

New York Governor Andrew Cuomo on Tuesday said that the new cap on SALT deductions was an act of "economic civil war," and promised to fight back by suing the federal government and by changing the state's tax code to shelter residents from the loss.

In California, Senate President Pro Tem Kevin de León plans to introduce legislation this week that would allow residents to donate to a state entity called the California Excellence Fund in lieu of paying taxes — a move intended to sidestep the new federal cap. …

Americans Haven't Been This Poor and Indebted in Decades
Eric Levitz, New York Magazine
…
All "full employment" economies aren't created equal. And there's long been reason to think that our current one is less golden than gilded. As I've previously noted, we're living through the weakest recovery in postwar history — one that's left the prime-age labor-force-participation rate near decade lows, underemployment above pre-recession levels, and wage growth too tepid to compensate for mounting household debt.

Now, Deutsche Bank economist Torsten Slok has added two new, (profoundly) disconcerting data points to the pile: The percentage of families with more debt than savings is higher now than at any point since 1962, while the median American family's net worth is lower than it's been in nearly a quarter-century.
…
So, this is what a "good" economy now looks like in the United States: shrinking household wealth; soaring middle-class debt; wage growth that can't keep pace with the rising costs of housing, health care, and higher education; job growth concentrated in part-time positions; widespread retirement insecurity; and more wealth-less households than America has seen for 56 years. …
Something to think about over
coffee

prozac

Rats! DC wages war against resurgent rodents with dry ice
WASHINGTON (AP) — Any mists spotted rising over the swamp may just be Washington wielding its newest weapon in its never-ending war on rats: dry ice.

The District of Columbia's rodent control division's program manager, Gerard Brown, tells The Washington Post the frozen form of carbon dioxide complements the poison the city uses, as reported rat complaints reach a four-year high.

Last month, Brown and Mayor Muriel Bowser oversaw a demonstration in which health department staffers stuffed dry ice into a northeast Washington alley rathole. As the ice smoked, the emanating carbon dioxide suffocated the rats, according to Brown's explanation.

Residents are encouraged to purchase their own dry ice. The city is working on usage guidelines.

Department of Energy and Environment Director Tommy Wells says dry ice is relatively humane, cheap and pet-friendly.