Welcome to The Breakfast Club! We're a disorganized group of rebel lefties who hang out and chat if and when we're not too hungover we've been bailed out we're not too exhausted from last night's (CENSORED) the caffeine kicks in. Join us every weekday morning at 9am (ET) and weekend morning at 10:30am (ET) to talk about current news and our boring lives and to make fun of LaEscapee! If we are ever running late, it's PhilJD's fault.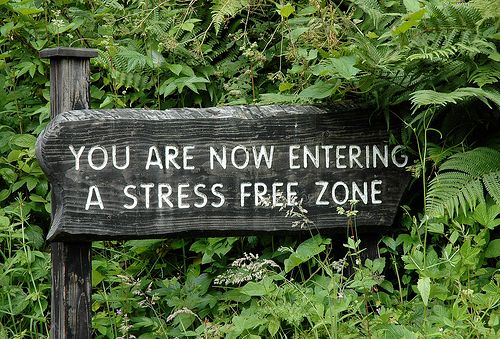 AP's Today in History for January 21st
France's King Louis XVI executed; Vladimir Lenin dies; Alger Hiss found guilty of lying to grand jury; President Jimmy Carter pardons Vietnam draft evaders; Concorde begins service.
Something to think about, Breakfast News & Blogs below

GOP Candidate for Pennsylvania Special Election Is a Former Abu Ghraib Interrogation Consultant
Lee Fang, The Intercept
RICK SACCONE, THE GOP nominee in Pennsylvania's 18th congressional district, is a former intelligence support consultant for the U.S. Army at the infamous Abu Ghraib prison. He has written extensively in support of interrogation tactics widely condemned by human rights experts as torture.
…
Saccone has long maintained that the simulated drowning of several suspects, a technique known as waterboarding, does not qualify as torture because it is quick and does not inflict permanent physical injury. The technique, he claims, produced "valuable information in the war on terror" when it was used on suspects such as Abu Zubaydah, who he says divulged much-needed intelligence in only 34 seconds of waterboarding.

The Senate Intelligence Committee, however, found that Zubaydah was waterboarded 83 times in a single month, so brutally in fact that he became "completely unresponsive, with bubbles rising through his open, full mouth." The Bush administration claimed that Zubaydah was a high-profile member of Al Qaeda and that through brutal interrogation, he had revealed ties between Al Qaeda and Saddam Hussein. …

One year later, thousands return for Women's March with spirits undaunted
Lauren Gambino, Adam Gabbatt and Carla Green, The Guardian
A year after millions of women and men demonstrated in cities around the globe in an extraordinary rebuke of Donald Trump, crowds returned to the streets on Saturday.

Tens of thousands turned out in Washington, New York, Los Angeles, Philadelphia and hundreds of other cities across the US and the world. Many women wore pink knit "pussy hats", an enduring symbol of the Women's March and the so-called "resistance" to Trump.

In Washington, where the federal government was shut down amid gridlock in Congress, the steps of the Lincoln Memorial were dotted with pink hats and handmade placards. A group of protesters held large block letters to spell "impeach". …

Trump: Senate should change rules if shutdown stalemate continues
Susan Cornwel, Reuters
WASHINGTON (Reuters) – U.S. President Donald Trump said on Sunday that if the government shutdown stalemate continued, Republicans should fund the government by changing Senate rules, which currently require a super-majority for appropriations bills to pass.

"The Dems (Democrats) just want illegal immigrants to pour into our nation unchecked. If stalemate continues, Republicans should go to 51 percent (Nuclear Option) and vote on real, long term budget," Trump said on Twitter.

Trump's proposal was almost immediately rejected by Senate Republican Leader Mitch McConnell. …

Facebook to prioritize 'trustworthy' news based on surveys
David Ingram, Reuters
SAN FRANCISCO (Reuters) – Facebook Inc will prioritize "trustworthy" news in its feed of social media posts, using member surveys to identify high-quality outlets and fight sensationalism and misinformation, Chief Executive Mark Zuckerberg said on Friday.

The company, which has more than 2 billion monthly users, said its members, not experts or Facebook executives, would determine how news outlets rank in terms of trustworthiness. It also said it would put an emphasis on local news sources.

The move is likely to send shockwaves through the media landscape in nearly every country, given the ubiquity of the world's largest social network and how central it has become in some places to the distribution of news. …
Something to think about over
coffee

prozac

Dozens dressed as Tyrannosaurus rex descend on public square
PORTLAND, Maine (AP) — His name means "king of the tyrant lizards," but sometimes Tyrannosaurus rex just wants to party.

Make that many T. rexes. Hundreds of curious people descended on Portland's Monument Square on Saturday to observe a gathering of dinosaur lovers dressed as the science museum staple.

There were dozens of T. rexes, and they danced, growled and milled around. One who struggled to navigate his costume walked around with his head protruding awkwardly from the dinosaur's gaping mouth.

Valerie Sanborn and Alison Cyr set up the Cretaceous Period party through Facebook. A non-participant was summoned to snap a group photo because of T. rex's "little arm probz."

There didn't appear to be any participants who arrived dressed as Marc Bolan, late singer of English rock band T. Rex.