Welcome to The Breakfast Club! We're a disorganized group of rebel lefties who hang out and chat if and when we're not too hungover we've been bailed out we're not too exhausted from last night's (CENSORED) the caffeine kicks in. Join us every weekday morning at 9am (ET) and weekend morning at 10:00am (ET) (or whenever we get around to it) to talk about current news and our boring lives and to make fun of LaEscapee! If we are ever running late, it's PhilJD's fault.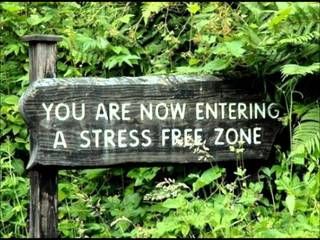 This Day in History
Robert E. Lee born; Indira Gandhi elected prime minister of India;President Bill Clinton admits making false statements under oath;Singer Janis Joplin born; Dolly Parton is born.
Breakfast Tunes
Something to Think about over
Coffee

Prozac
The only thing wrong with immortality is that it tends to go on forever.
Breakfast News
Supreme Court delays order for North Carolina to redraw maps
Ending DACA would cost hundreds of billions of dollars
Haitians face hurdles after protected-status renewal delays
Man hit by Florida's new high-speed train 4th death so far
South cleans up after unusually intense storm that killed 15
After flyers delayed, TSA aims to improve at Atlanta airport
Giant e-school closure means abrupt change for students
Syria threatens to down Turkish jets over its Kurdish region
UK and French leaders reach border deal, disagree on Brexit
Joint Olympic flag deal angers conservatives in South Korea
New Zealand prime minister announces she's pregnant
Even without El Nino last year, Earth keeps on warming
The Arctic is heating up faster than anywhere else
Pair of Chinese giant pandas get snowy welcome in Finland
Breakfast Blogs
Some of Capitol Hill's Worst Problems Have Nothing to Do with Trump Charles Pierce, Esquire Politics
Jack Goldsmith and Susan Hennessey Run Cover for Those Giving Jeff Sessions Unreviewable Authority to Criminalize Dissent emptywheel aka Marcy Wheeler, emptywheel
Fakery. Or On Trump And Truth. Echidne, at her blog
They hated sole superpower digby Heather Digby Parton, Hullabaloo
Eating Their Own Dog Food tristero, Hullabaloo
Temporarily offline Tom Sullivan, Hullabaloo
TRUMPED UP (A novel) Paul Campos, Hullabaloo
Freedom's just another word for being denied medical care by religious bigot Shakezula, Lawyers, Guns and Money
Sandusky in Lansing Scott Lemieux, Lawyers, Guns and Money
Donald Trump's Enduring Promise Jamelle Bouie, Slate
POLITICO'S CONSPIRACY EXPERT IS WRONG ABOUT EVERYTHING Steve M., No More Mister Nice Blog
A Bunch Of Politicians Who Complain About Trump's Authoritarian Tendencies Just Gave Him 6 Years To Warrantlessly Spy On Americans Mike Masnick, Techdirt