Welcome to The Breakfast Club! We're a disorganized group of rebel lefties who hang out and chat if and when we're not too hungover we've been bailed out we're not too exhausted from last night's (CENSORED) the caffeine kicks in. Join us every weekday morning at 9am (ET) and weekend morning at 10:00am (ET) (or whenever we get around to it) to talk about current news and our boring lives and to make fun of LaEscapee! If we are ever running late, it's PhilJD's fault.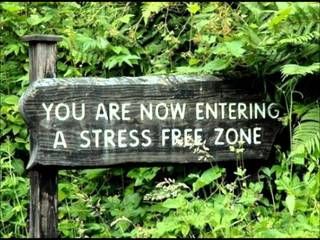 This Day in History
Israeli Prime Minister Ariel suffers a stroke and lapses into a coma; the inventor of braille is born; Jesse Ventura sworn in as Minnesota's governor, poet T.S. Eliot dies.
Breakfast Tunes
Something to Think about over
Coffee

Prozac
I am a man of fixed and unbending principles, the first of which is to be flexible at all times.
Breakfast News
Pro-government rallies held in Iran after week of unrest
N. Korea reopens cross-border communications with S. Korea
Thieves steal famed Indian jewels from Venice exhibit
Sub-equipped ship departs South Africa to search for MH370
France's Macron vows to combat fake news on the internet
Storm slaps coastal South with most snow in nearly 3 decades
Defense wants Trump voters in jury pool for Kansas bomb case
Milwaukee Red Cross reverses visit policy after criticism
Washington sues Motel 6 for giving guest information to US
2 former Christie bridge lawyers get key Trump positions
U.S. jury finds Turkish banker guilty of helping Iran dodge sanctions
California pot legalization brings stock market boom
The moon is about to do something it hasn't done in more than 150 years
Breakfast Blogs
Another Side of This Week's North Korea-South Korea Storyline Charles Pierce, Esquire Politics
Paul Manafort Has Conducted His Oleg Deripaska Dalliance on PRISM Provider Google's Servers emptywheel aka Marcy Wheeler, emptywheel
Trump's top adviser is … Fox News digby aka Heather Digby Parton, Hullabaloo
Draining a different swamp Tom Sullivan, Hullabaloo
The Clinton Rules Are A Hell of a Drug Scott Lemieux, Lawyers, Guns and Money
Interior: A Hive of Scum and Villainy Erik Loomis, Lawyers, Guns and Money
Night of the long knaves Shakezula, Lawyers, Guns and Money
Our Lonely War On Pronouns Has a New General driftglass, at his blog
EITHER STEVE BANNON IS THE SHREWDEST S.O.B. IN POLITICS OR HE'S A BABBLING IDIOT Steve M., No More Mister Nice Blog