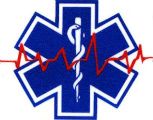 Welcome to the Stars Hollow Gazette's Health and Fitness News weekly diary. It will publish on Saturday afternoon and be open for discussion about health related issues including diet, exercise, health and health care issues, as well as, tips on what you can do when there is a medical emergency. Also an opportunity to share and exchange your favorite healthy recipes.
Questions are encouraged and I will answer to the best of my ability. If I can't, I will try to steer you in the right direction. Naturally, I cannot give individual medical advice for personal health issues. I can give you information about medical conditions and the current treatments available.
You can now find past Health and Fitness News diaries here.
Follow us on Twitter @StarsHollowGzt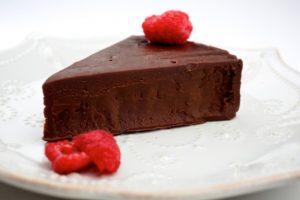 In America, chocolate was consumed primarily as a beverage until the 1830s or 40s. Chocolate cakes, as we think of them today, mostly did not exist then. According to the Dover Post, the chocolate cake was born in 1765 when a doctor and a chocolate maker teamed up in an old mill. They ground up cocoa beans between huge millstones to make a thick syrup. The liquid was poured into molds shaped like cakes, which were meant to be transformed into a beverage.

A popular Philadelphia cookbook author, Eliza Leslie, published the earliest chocolate cake recipe in 1847 in The Lady's Receipt Book. Unlike chocolate cakes we know today, this recipe used chopped chocolate. Other cooks of the time such as Sarah Tyson Rorer and Maria Parloa all made contributions to the development of the chocolate cake and were prolific authors of cookbooks.

The first boxed cake mix was created by a company called O. Duff and Sons in the late 1920s. Betty Crocker released their first dry cake mixes in 1947.
Chocolate Cake
This cake will be tender and moist. It makes a good layer cake, cupcakes, or eat-out-of-the-pan cake, with a fine crumb that you can pick up with the back of your fork.
Flourless Chocolate Cake
This flourless cake, featuring both chocolate and cocoa, is rich, rich, RICH! A chocolate ganache glaze takes it over the top. And, since it contains neither flour nor leavening, it's perfect for Passover. And, of course, also ideal for those following a gluten-free diet.
Tunnel-of-Fudge Cake
The original tunnel-of-fudge cake won second place in the 1966 Pillsbury Bake-Off Contest for the late Ella Rita Helfrich of Houston. That version used a fudge icing mix to create a gooey chocolate center. But Pillsbury discontinued the icing mix, and the resulting clamor of home bakers led Pillsbury to release a recipe for making tunnel-of-fudge cake from scratch.
Chocolate Streusel Poundcake
In this stunning dessert, a moist and soft chocolate poundcake is topped on two sides — bottom and top — with crunchy, slightly salty streusel flecked with chocolate chips.
Health and Fitness News
Recall: Travel Mobiles and Infant Rattles
Worst Flu Season Since 2009 Hitting Boomers Hard
A Sleepy Child Is More Likely to Pile on Pounds
Many Stroke Survivors Don't Improve Health Habits
Paracetamol not antibiotics for sore throats
Diabetes link to long-term mental decline
Health harms from one cigarette a day
EMT Crews Often Unprepared for Diabetic Crises
Take Care of Fido: Dog Flu On The Rise
Clot-Removal Device Could Boost Stroke Outcomes
Smoke 1 Cigarette a Day? It Can Still Kill You
Dirty Water Takes Toll on American Health, Wallets
Timing of Cardiac Arrest May Affect Survival
Teen Drinking Ups Risk for Liver Diseases Later