Welcome to The Breakfast Club! We're a disorganized group of rebel lefties who hang out and chat if and when we're not too hungover we've been bailed out we're not too exhausted from last night's (CENSORED) the caffeine kicks in. Join us every weekday morning at 9am (ET) and weekend morning at 10:30am (ET) to talk about current news and our boring lives and to make fun of LaEscapee! If we are ever running late, it's PhilJD's fault.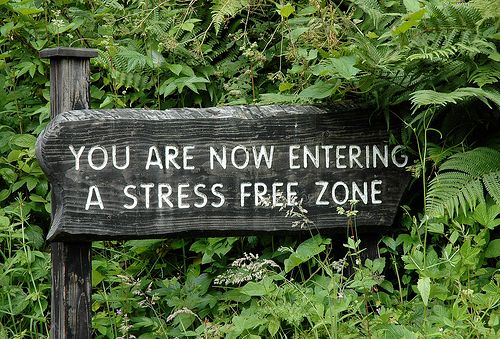 Apollo Eight astronauts orbit the moon; Ku Klux Klan is founded; Human voice first transmitted via radio; Suez Canal opened.
Something to think about, Breakfast News & Blogs below

Virginia's New Socialist Lawmaker: "A Clean Medicaid Expansion Is the Compromise
Zaid Jilani, The Intercept
DEMOCRATS IN VIRGINIA and around the country rebuked Virginia Gov.-elect Ralph Northam for softening on a campaign promise to push for Medicaid expansion in a recent interview with the Washington Post. Newly elected state Delegate Lee Carter, a Democratic Socialist, says enough is enough, warning that Northam may be alienating the Democrats who put him in office.

Northam told the Washington Post last weekend that he will not try to force a vote on expanding Medicaid — an issue that was central to his campaign — in the legislature. Responding to criticisms, the governor-elect's spokesperson told the Washington Post that Northam still wants to expand the program. Northam also renewed his commitment to Medicaid expansion on social media following the outcry.

Still, it remains unclear whether Northam will ask the legislature for a straight up or down vote on the measure or instead try to work out a compromise that may include reforms that could actually reduce Medicaid eligibility for some people.

Northam will enter office in January with a slate of newly elected Democrats, including Carter — a 30-year-old marine veteran who toppled the Republican House whip in the November election.

"It's important to recognize that there are 750,000 Virginians with no health insurance whatsoever. So when we're talking about the Medicaid expansion — there's 370,000 people who are eligible under the federal rules," Carter said in an interview with The Intercept. "So a clean Medicaid expansion only covers half of those people. A clean Medicaid expansion is the compromise. That's where I'm coming from, that's what I hope he'd be advocating for. I don't think his comments were indicative of that." …

Net Neutrality Repeal Undermines Black Efforts to Combat Racial Bias in the Media, Activists Say
Mike Ludwig, Truthout
During a recent review of how Black families are portrayed by various corporate media outlets, media scholar Travis Dixon observed that Fox News portrayed Black families as poor or in need of welfare assistance eight times more often than white families. On hit shows like "Hannity" and "The Kelly File," Black fathers were portrayed as unavailable to their children several times, but absentee white dads never came up.

Laura Ingraham even mentioned "the fatherless issue" during a 2015 episode of "The Kelly File" while discussing a racially charged videotape, reinforcing an old, harmful media myth that persists despite evidence showing that Black fathers are actually often more involved in parenting than white fathers.

Fox News is known for its conservative bias, but the misrepresentations span the political spectrum, according to a report Dixon authored for the online digital rights group Color of Change. The New York Times ranked second to Breitbart among print and digital news outlets that represented Black families as poor far more often than white families. …

PUERTO RICO HOMEOWNERS BRACE FOR ANOTHER DISASTER: FORECLOSURES
David Dayen, The Intercept
LENDERS TO PUERTO Rican homeowners have kicked foreclosures into high gear in the aftermath of Hurricane Maria, skirting local and federal borrower protections. According to attorneys and experts, lenders have ignored federal moratoria on foreclosures; placed notices of default in newspapers where they're unlikely to be seen; sent files to homeowners in English rather than Spanish; and required residents to complete tasks that are borderline impossible without electrical power yet fully restored, among other abuses.

The foreclosure horrors add to Puerto Rico's Dickensian experience of late. Close to 35 percent of the island remains without power after Hurricane Maria, with full restoration not expected until May. At least 100,000 people have left the island. Abandoned pets are everywhere. Government services have been slashed or hobbled. Even one major proposed solution, wiping out Puerto Rico's debt, will take a personal cost: The bonds represent the life savings of many residents to whom the financial products were aggressively marketed without explanation of the downsides.

Ultimately, the expected wave of foreclosures could prove worse than what happened in the most hard-hit areas in the U.S. mainland during the Great Recession. According to the New York Times, roughly one-third of 425,000 Puerto Rican homeowners have fallen behind on mortgage payments, and with jobs scarce after the hurricane, that number will likely grow. In fact, the economy of the island could collapse, as the Republican tax bill imposes a 20 percent tax on offshore exports — a category that includes Puerto Rican manufacturing.

But if you think America learned lessons from the orgy of illegality that accompanied foreclosures in the United States after 2008, just look to Puerto Rico. Despite new rules to prevent foreclosure fraud, Puerto Rico appears to be Exhibit A in its continuation — and it's only just beginning. …

Virginia is Exceptionally Unequal
Laura Goren, The Half Sheet
Too many hard-working Virginians can't seem to get ahead, despite working full-time. Turns out, there's a reason for that.

Median wages in Virginia are actually lower now in real terms than they were five years ago, even as wages for those at the top have grown sharply. This means that even as a few Virginians get more and more, everyone else is left farther behind. One in five Virginia workers now makes less than $10.33. That's less than $21,500 a year for someone working 40 hours a week, 52 weeks a year.

Virginia is now the most unequal state in the country, and is more unequal than at any time on record. As of 2015, high-wage Virginia workers are being paid 6.2 times what low-wage workers make per hour, and 2.8 times what typical Virginians make. …

Meet Dan Canon, the House candidate who wants to cure the opioid crisis by legalising marijuana
Emily Shugerman, Independent
Dan Canon, a candidate for the US House of Representatives in Indiana, has a simple solution for curing America's opioid crisis: Legalise pot.

"I think the criminalisation of marijuana is an anachronism," Mr Canon told The Independent in a recent interview. "There's just no place for it in 21st century America."

Mr Canon, a music teacher turned civil rights lawyer who lives with his wife and two kids in Southern Indiana, claimed he's not personally invested in legalising marijuana – "I never personally enjoyed using it," he said – but took interest in the issue when some of his legal clients asked him about it. …
Something to think about over
coffee

prozac

Ancient penguin was as big as a (human) Pittsburgh Penguin
NEW YORK (AP) — Fossils from New Zealand have revealed a giant penguin that was as big as a grown man, roughly the size of the captain of the Pittsburgh Penguins.

The creature was slightly shorter in length and about 20 pounds (9 kilograms) heavier than the official stats for hockey star Sidney Crosby. It measured nearly 5 feet, 10 inches (1.77 meters) long when swimming and weighed in at 223 pounds (101 kilograms).

If the penguin and the Penguin faced off on the ice, however, things would look different. When standing, the ancient bird was maybe only 5-foot-3 (1.6 meters).

The newly found bird is about 7 inches (18 centimeters) longer than any other ancient penguin that has left a substantial portion of a skeleton, said Gerald Mayr of the Senckenberg Research Institute and Natural History Museum in Frankfurt, Germany. A potentially bigger rival is known only from a fragment of leg bone, making a size estimate difficult.

The biggest penguin today, the emperor in Antarctica, stands less than 4 feet (1.2 meters) tall.

Mayr and others describe the giant creature in a paper released Tuesday by the journal Nature Communications. They named it Kumimanu biceae, which refers to Maori words for a large mythological monster and a bird, and the mother of one of the study's authors. The fossils are 56 million to 60 million years old.

That's nearly as old as the very earliest known penguin fossils, which were much smaller, said Daniel Ksepka, curator at the Bruce Museum of Greenwich, Connecticut. He has studied New Zealand fossil penguins but didn't participate in the new study.

The new discovery shows penguins "got big very rapidly" after the mass extinction of 66 million years ago that's best known for killing off the dinosaurs, he wrote in an email.

That event played a big role in penguin history. Beforehand, a non-flying seabird would be threatened by big marine reptile predators, which also would compete with the birds for food. But once the extinction wiped out those reptiles, the ability to fly was not so crucial, opening the door for penguins to appear.

Birds often evolve toward larger sizes after they lose the ability to fly, Mayr said. In fact, the new paper concludes that big size appeared more than once within the penguin family tree.

What happened to the giants?

Mayr said researchers believe they died out when large marine mammals like toothed whales and seals showed up and provided competition for safe breeding places and food. The newcomers may also have hunted the big penguins, he said.