Welcome to The Breakfast Club! We're a disorganized group of rebel lefties who hang out and chat if and when we're not too hungover we've been bailed out we're not too exhausted from last night's (CENSORED) the caffeine kicks in. Join us every weekday morning at 9am (ET) and weekend morning at 10:00am (ET) (or whenever we get around to it) to talk about current news and our boring lives and to make fun of LaEscapee! If we are ever running late, it's PhilJD's fault.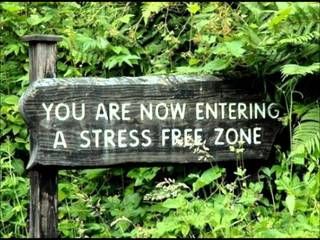 This Day in History
Jefferson Davis dies in New Orleans; Four people die at a free Rolling Stones concert at the Altamont Speedway in Livermore, California; America's first attempt to put a satellite into orbit fails; Jazz pianist Dave Brubeck is born.
Breakfast Tunes
Something to Think about over
Coffee

Prozac
The progress of rivers to the ocean is not so rapid as that of man to error.
Breakfast News
California suburbs again under siege from wind-driven fires
ax overhaul could chill US affordable housing construction
Recreational pot rules in San Francisco reach last hurdle
New Mexico national monuments to remain intact
Monsanto moves to stop Arkansas from banning weed killer
IOC: Russians can compete at Olympics, but without flag
Two-day Gulf summit ends within hours amid Qatar crisis
Saudi strikes rock Yemeni capital after ex-president slain
Protesters decry corruption in Ukraine, prevent arrest
Secret ice age cave system discovered under Montreal
Breakfast Blogs
What the Supreme Court Wedding Cake Case Is Really About Charles Pierce, Esquire Politics
Via What Surveillance Intercepts Is the Government Chasing Manafort's Ghost-Writing? emptywheel aka Marcy Wheeler, emptywheel
The Ridiculous — and Chilling — IP3 Plan for Saudi Economic Diversification Jim White, emptywheel
Is the media marching toward cretinism? digvby aka Heather Digby Parton, Hullabaloo
Heaven's, tax cuts are delicious with applesauce or pudding Tom Sullivan, Hullabaloo
The Ballad of Johnny Unbeatable Scott Lemieux, Lawyers, Guns and Money
A Man of Moral Righteousness and Steely Logic dnexon, Lawyers, Guns and Money
David Brooks: Plutocracy's Most Beloved Hug Box driftglass, at his blog
RIGHT VS. LEFT AND CENTER, AKA "BOTH SIDES" Steve M., No More Mister Nice Blog
Senator Kamala Harris Serves Up A Not-Completely-Terrible Revenge Porn Bill Tim Cushing, Techdirt