Welcome to The Breakfast Club! We're a disorganized group of rebel lefties who hang out and chat if and when we're not too hungover we've been bailed out we're not too exhausted from last night's (CENSORED) the caffeine kicks in. Join us every weekday morning at 9am (ET) and weekend morning at 10:00am (ET) (or whenever we get around to it) to talk about current news and our boring lives and to make fun of LaEscapee! If we are ever running late, it's PhilJD's fault.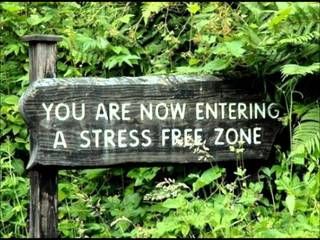 This Day in History
New Orleans marks completion of Louisiana Purchase; South Carolina is first state to secede from Union; Vermont Supreme Court rules in favor of homosexual couples; 'It's A Wonderful Life' premieres in New York.
Breakfast Tunes
Keely Smith March 9, 1928 – December 16, 2017
Something to Think about over
Coffee

Prozac
We can easily forgive a child who is afraid of the dark; the real tragedy of life is when men are afraid of the light.
Breakfast News
Democrat wins by one vote in Virginia legislative election recount
Bill could make Congress members liable for harassment payouts
South Carolina capital could be first U.S. city to ban gun bump stocks
Tax bill could undermine Puerto Rico's recovery, governor says
Weather offers some help in battle against California wildfire
U.S. lifts funding ban on studies that enhance dangerous germs
EU Commission may launch moves to punish Poland over legal reforms
Egyptian army officer jailed after announcing presidential candidacy: lawyer, family
U.N. to move 10,000 migrants from Libya in 2018
NASA Identified Unknown Organisms at Space Station
Is a volcano forming under New England?
UFOs 'are real': Ex-Navy pilot describes encounter
Breakfast Blogs
Neil Gorsuch Is in the Neil Gorsuch Business Charles Pierce, Esquire Politics
A Former Military Strategist Explains Why the Government Is Cagey on UFO Matters Robert Bateman, Esquire Politics
The "Insurance" Text Explained: A Debate on How Urgently to Investigation Trump's Russian Ties emptywheel aka Marcy Wheeler, emptywheel
Merry Christmas, Ebenezer Scrooge. Or on The Republican Tax Plan. Echidne, at her blog
You knew they'd say there was voter fraud didn't you? digby aka Heather Digby Parton, Hullabaloo
Bride of tax plan Tom Sullivan, Hullabaloo
For Once, Trump Should Have Followed His Instincts Scott Lemieux, Lawyers, Guns and Money
Erik Visits an American Grave, Part 176 Erik Loomis, Lawyers, Guns and Money
David Brooks: Oops He Did It Again driftglass, at his blog
IS THIS WHAT TRUMP MEANS WHEN HE SAYS HE EXPECTS AN EXONERATING "LETTER" FROM MUELLER? Steve M., No More Mister Nice Blog
Would-Be Congressman Wants A Law Forcing Social Media Platforms To Keep All His Alt-Right Buddies Online Tim Cushing, Techdirt