Welcome to The Breakfast Club! We're a disorganized group of rebel lefties who hang out and chat if and when we're not too hungover we've been bailed out we're not too exhausted from last night's (CENSORED) the caffeine kicks in. Join us every weekday morning at 9am (ET) and weekend morning at 10:00am (ET) (or whenever we get around to it) to talk about current news and our boring lives and to make fun of LaEscapee! If we are ever running late, it's PhilJD's fault.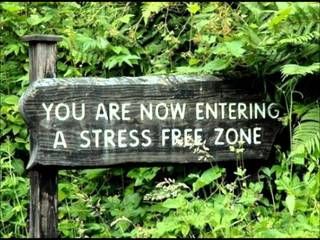 This Day in History
President John F. Kennedy laid to rest at Arlington; New details emerge about Iran-Contra affair; British forces leave New York; Elian Gonzalez rescued off Florida coast; Baseball's Joe DiMaggio born.
Breakfast Tunes
Something to Think about over
Coffee

Prozac
Cooking and eating are among the most important ways we weave days into lives.
Breakfast News
Castro meets North Korea minister amid hope Cuba can defuse tensions
Syrian opposition picks chief negotiator ahead of new Geneva talks
Ireland set for December election if crisis not averted by Tuesday -PM
Momentum grows for another grand coalition in Germany
Police arrest Kosovo opposition leader for no-show at court
Aid workers to return to Yemen at weekend but no aid yet: U.N.
Japan's Osaka to snap sister city link with San Francisco over 'comfort women' statue
Man on death row will get to argue for new trial
Retailers work to attract shoppers to stores on Black Friday
Old, meet new: Drones, high-tech camera revamp archaeology
Miami's iconic offshore Stiltsville survived Hurricane Irma
Shoes, bags, even dentures lost at Burning Man await owners
Breakfast Blogs
Why I'm Thankful for Japan and South Korea Robert Bateman, Esquire Politics
The Dumb Ass Poker Faces in the White House Just Admitted Their Investigation Coincides with Mike Flynn's emptywheel aka Marcy Wheeler, emptywheel
Yes, he screwed the pooch. Bigly. digby aka Heather Digby Parton. Hullabaloo
All the president's doodles Tom Sullivan, Hullabaloo
Fire Joe Morgan Scott Lemieux, Lawyers, Guns and Money
The Worst Thanksgiving Food Take of All Time Erik Loomis, Lawyers, Guns and Money
Matthew Dowd Is a Fundamentally Ridiculous Person driftglass, at his blog
Sexual harassment: the true story of how it happened to me, and how that affects where I come out on Roy Moore, Donald Trump, Harvey Weinstein, and others The New York Crank, No More Mister Nice Blog