Welcome to The Breakfast Club! We're a disorganized group of rebel lefties who hang out and chat if and when we're not too hungover we've been bailed out we're not too exhausted from last night's (CENSORED) the caffeine kicks in. Join us every weekday morning at 9am (ET) and weekend morning at 10:00am (ET) (or whenever we get around to it) to talk about current news and our boring lives and to make fun of LaEscapee! If we are ever running late, it's PhilJD's fault.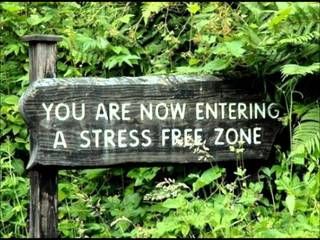 This Day in History
Pink Floyd releases its best-selling album "The Wall"; Winston Churchill, Mark Twain, Dick Clark born; World Trade Organization's meeting met by 40-thousand protesters; (
Breakfast Tunes
Something to Think about over
Coffee

Prozac
I believe in compulsory cannibalism. If people were forced to eat what they killed, there would be no more wars.
Breakfast News
Big Brother looms as U.S. top court tackles cellphone dispute
U.S. lawmaker says House intel panel near consensus on NSA spy program
Turkish gold trader details money laundering scheme for Iran
Sign-up pace much slower in week 4 of 2018 Obamacare enrollment
Conservative pundit arrested in scuffle at Connecticut university
Lebanon's Hariri signals may withdraw resignation next week – statement
Iceland's Left-Green opposition leader to become new prime minister
France's Macron to give Saudi Arabia extremist list
Bosnian Croat war crimes convict dies after taking 'poison' in U.N. court
France's Macron urges China, Russia to support North Korea sanctions
Egyptian presidential hopeful says barred from travel from UAE
New Dead Sea Scrolls translation could reveal mysteries
This giant iceberg just broke off Chile's Grey Glacier
First evidence of Julius Caesar's invasion of Britain could rewrite the history of the Roman Empire
A supervolcano eruption could be just around the corner
Great Barrier Reef might not be dying after all
Breakfast Blogs
What Comes After the Tax Bill? You Already Know. Charles Pierce, Esquire Politics
The Russian Metadata in the Shadow Brokers Dump emptywheel aka Marcy Wheeler, emptywheel
Or maybe he's just batshit crazy digby aka Heather Digby Parton, Hullabaloo
Only in it for the money? Tom Sullivan, Hullabaloo
"They Act Like Sexist Assholes." "You Ever Think They're Not Acting?" Scott Lemieux, Lawyers, Guns and Money
Today In Both Sides Do It: No End In Sight driftglass, at his blog
THE BASELINE FOR REPUBLICANS IS THAT DEMOCRATS SHOULDN'T BE ALLOWED TO HOLD OFFICE, APPARENTLY Steve M., No More Mister Nice Blog
Chicago Considers Another Dumb 'Texting And Walking' Law To Raise Revenue Timothy Geigner, Techdirt