Welcome to The Breakfast Club! We're a disorganized group of rebel lefties who hang out and chat if and when we're not too hungover we've been bailed out we're not too exhausted from last night's (CENSORED) the caffeine kicks in. Join us every weekday morning at 9am (ET) and weekend morning at 10:30am (ET) to talk about current news and our boring lives and to make fun of LaEscapee! If we are ever running late, it's PhilJD's fault.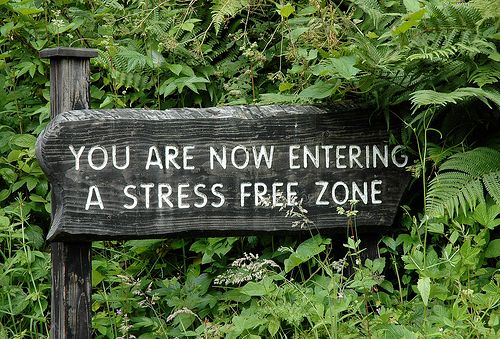 AP's Today in History for November 5th
FDR wins unprecedented third term in the White House; Richard Nixon elected President; Former President Reagan says he has Alzheimer's; George Foreman sets boxing record; Pianist Vladimir Horowitz dies.
Something to think about, Breakfast News & Blogs below

Angry About the DNC Scandal? Thank Obama.
Ryan Grim, The Intercept
IN THE FALL of 2015, a year before the presidential election, the Democratic National Committee, we now know, was bought for the equivalent of a pawn shop by the campaign of Hillary Clinton.

The party organization was still deeply in debt from the 2012 campaign, owing millions to banks and vendors, burning through what little cash it had at a stunning rate of some $3 million to $4 million per month. By August 2015, the DNC was becoming unable to make payroll and approaching the equivalent of bankruptcy, according to a former senior party official, who requested anonymity, arguing that being quoted publicly criticizing the DNC in a news outlet connected to Intercept founder Glenn Greenwald, who is a critic of the DNC, would be damaging professionally.

And so the DNC, to save itself, sold everything to the only bidder. The Clinton campaign bailed out the DNC and, in exchange, effectively took it over, according to Donna Brazile, who served as the organization's acting chairperson from July 2016 to February 2017.

"The agreement — signed by Amy Dacey, the former CEO of the DNC, and Robby Mook with a copy to Marc Elias — specified that in exchange for raising money and investing in the DNC, Hillary would control the party's finances, strategy, and all the money raised. Her campaign had the right of refusal of who would be the party communications director, and it would make final decisions on all the other staff," Brazile wrote in an explosive excerpt of her book published Thursday in Politico. "The DNC also was required to consult with the campaign about all other staffing, budgeting, data, analytics, and mailings." …

Prosecutor seeks to investigate Afghan war crimes allegations – and claims of US torture
Sune Engel Rasmussen and Owen Bowcott, The Guardian
The chief prosecutor of the international criminal court is seeking approval to investigate allegations of war crimes in Afghanistan, including possible torture by US forces and the CIA.

If authorised, the investigation would also look at crimes allegedly committed by armed opposition groups, such as the Taliban, and Afghan government forces.

The ICC chief prosecutor, Fatou Bensouda, said in a report last year that the US military and the CIA may have committed war crimes by torturing detainees in Afghanistan between 2003 and 2014. …

YouTube and Facebook Are Removing Evidence of Atrocities, Jeopardizing Cases Against War Criminals
Avi Asher-Schapiro, The Intercept
ABDULSALAM WAS IN the middle of Friday prayer at his neighborhood mosque in al-Bab, Aleppo, when he heard a crash — a nearby bakery had just disintegrated under the force of a barrel bomb, a deadly metal container filled with shrapnel and explosives, favored by the Syrian military.

Scanning the sky he saw the hovering chopper that had dropped the weapon. He tried to snap photos as it loomed above the rubble, but the images looked fuzzy. Abdulsalam hopped on the back of a passing ambulance and was among the first on the scene. He trained his camera on the smoldering facade of a bakery, panned to series of blasted-apart food stalls, and then settled his lens on mangled bodies. He kept snapping photos in rapid succession, until he spotted his cousin amid the carnage. Holstering his camera, Abdulsalam decided to join the rescue effort and helped his relative to a nearby hospital.

It was January 2014, almost two years after the Syrian army opened fire on protesters in Abdulsalam's hometown of al-Bab, in the north of Aleppo province, bringing the country's raging war to a farming community that had, until that point, remained largely untouched. Since then, Abdulsalam had worked with a group of local media activists to publicize the human toll of the civil war as rebel fighters established a foothold in al-Bab and the Assad regime pounded the town from above. …

'Seminal Moment' as ICC Chief Prosecutor Seeks Probe of US War Crimes in Afghanistan
Andrea Germanos, Common Dreams
In a move that could implicate U.S. military forces and the C.I.A., the International Criminal Court's chief prosecutor on Friday said she would be asking the Hague-based body to begin a probe of possible war crimes committed in Afghanistan.

"This is a seminal moment for the ICC," said Solomon Sacco, head of international justice at Amnesty International. "Justice for victims of the Afghanistan conflict has taken far too long to arrive, but investigations like this one are the reason the Court was set up—to provide a last chance for justice when states parties have failed to deliver it."

Prosecutor Fatou Bensouda says in her statement, "Following a meticulous preliminary examination of the situation, I have come to the conclusion that all legal criteria required under the Rome Statute to commence an investigation have been met," noting that "there is a reasonable basis to believe that war crimes and crimes against humanity have been committed in connection with the armed conflict in Afghanistan." …

Tyson Foods Linked to the Largest Toxic Dead Zone in U.S. History
Shana Gallagher, Alternet
What comes to mind when you think of Tyson Foods? A chicken nugget? A big red logo?

How about the largest toxic dead zone in U.S. history? It turns out the meat industry—and corporate giants like Tyson Foods—are directly linked to this environmental catastrophe in the Gulf of Mexico, and many others.

Industrial-scale agriculture to support America's livestock is the number one source of water pollution in the country. But while industrial agriculture to feed animals raised for meat is currently resource-intensive and ecologically destructive, it doesn't have to be. Solutions exist which, if adopted, would allow the meat industry and agricultural corporations that sustain it to reduce their impact on water and the planet. …

House GOP Simultaneously Pushes for New Abortion Ban and End to Adoption Tax Credit
Zaid Jilani, The Intercept
HOUSE REPUBLICAN LAWMAKERS are sponsoring legislation that would prohibit doctors from performing abortions after a heartbeat is detected. In fact, 169 lawmakers — all are Republicans but one — have co-sponsored the bill, known as the "Heartbeat Protection Act of 2017."

The House Judiciary Committee's Subcommittee on the Constitution and Civil Justice held a hearing on the bill this week, with House Republicans promoting it in the context of the anti-abortion movement. "It is important that Congress passes such a strong pro-life bill now because President Trump will hopefully appoint one or two more justices to the Supreme Court, making this a profound moment in the pro-life movement," Iowa Republican Rep. Steve King said at the Wednesday hearing.

At the same time, the Republican tax proposal released Thursday would make it more difficult for American parents to turn to what many anti-abortion groups offer as an alternative: adoption.

The House Republican tax reform bill would completely eliminate the adoption tax credit, which has been in the tax code since 1997. It was a bipartisan achievement pushed through by former Texas Republican Rep. Bill Archer, who was chair of the House Ways and Means Committee. Designed to help cover "reasonable and necessary adoption fees, court costs, attorney fees, and other expenses," the credit is available for up to $13,460 per child.

Some employers also offer adoption assistance in the form of financial aid and paid leave time. As of now, this type of assistance is tax-exempt, but the proposed bill would make such benefits subject to taxation.

The bill would also make adoption assistance from employers — which usually takes the form of financial aid and paid leave time — taxable. …
Something to think about over
coffee

prozac

Fishy story: Headless 400-pound tuna found in woods
GLOUCESTER, Mass. (AP) — Spotting a 400-pound tuna in the Massachusetts seaport of Gloucester, known as America's oldest seaport, is not unusual. But finding a headless tuna in the woods is a bit odd.

State Environmental Police and federal fisheries regulators are trying to figure out who dumped the headless fish, which had to be hauled out of the trees by a tow truck.

Authorities won't say exactly when the tuna was found or who tipped them off.

But Ally Rogers, a spokeswoman for the National Oceanic and Atmospheric Administration Fisheries Office for Law Enforcement, tells the Gloucester Daily Times that the fish was illegally harvested.

The tuna season runs from early June to November.

Maj. Patrick Moran of the Environmental Police says he's never before had to investigate a tuna in the woods.