Welcome to The Breakfast Club! We're a disorganized group of rebel lefties who hang out and chat if and when we're not too hungover we've been bailed out we're not too exhausted from last night's (CENSORED) the caffeine kicks in. Join us every weekday morning at 9am (ET) and weekend morning at 10:00am (ET) to talk about current news and our boring lives and to make fun of LaEscapee! If we are ever running late, it's PhilJD's fault.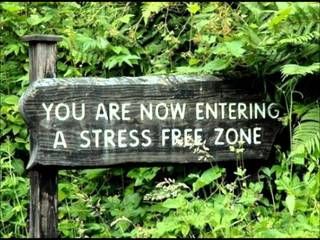 This Day in History
Highlights of this day in history: Abraham Lincoln wins four-way race for President as American Civil War nears; March music 'king' John Phillip Sousa born; Composer Peter Ilyich Tchaikovsky dies; Director Mike Nichols born.
Breakfast Tunes
Something to Think about over
Coffee

Prozac
It's not the size of the dog in the fight, it's the size of the fight in the dog.
Breakfast News
Ex-Catalan leader Puigdemont freed with conditions in Belgium
Future Saudi king tightens grip on power with arrests including Prince Alwaleed
Venezuela opposition leader Guevara seeks refuge in Chile ambassador's home
Thousands of Romanians protest ruling party's judicial overhaul plans
Pentagon: only ground invasion can destroy North Korean nuclear program
At least 26 killed in shooting at Baptist church in Sutherland Springs, Texas
Robert Mueller has enough evidence to charge Michael Flynn and son – report
Sprint and T-Mobile call off merger talks after failure to reach agreement
New JFK assassination files say Oswald-CIA link 'totally unfounded'
Breakfast Blogs
This Right-Wing Sugar Daddy Doesn't Get Near Charles Pierce, Esquire Politics
Mueller Has Enough Prosecutors to Continue Walking and Chewing Gum While We've Been Watching Manafort emptywheel aka Marcy Wheeler, emptywheel
The Slow Death of Neoliberalism: Part 4A The Nature of the Person Ed Walker, emptywheel
Dispatch from Bizarroworld digby aka Heather Digby Parton, Hullabaloo
Disquiet on the western North Carolina front Tom Sullivan
America Has a Policing Problem, Part ∞ Erik Loomis, Lawyers, Guns and Money
BRAZILE'S HILLARY REPLACEMENT SCENARIO WAS IMPERMISSIBLE, UNWORKABLE, AND INSULTING Steve M., No More Mister Nice Blog