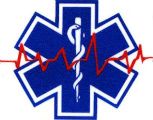 Welcome to the Stars Hollow Gazette's Health and Fitness News weekly diary. It will publish on Saturday afternoon and be open for discussion about health related issues including diet, exercise, health and health care issues, as well as, tips on what you can do when there is a medical emergency. Also an opportunity to share and exchange your favorite healthy recipes.
Questions are encouraged and I will answer to the best of my ability. If I can't, I will try to steer you in the right direction. Naturally, I cannot give individual medical advice for personal health issues. I can give you information about medical conditions and the current treatments available.
You can now find past Health and Fitness News diaries here.
Follow us on Twitter @StarsHollowGzt
Cooler weather is upon us here in the northeast, and despite the lack of rain, the leaves are showing some color though not as vibrant as years past. It's a good time to hit the local farm stands where pumpkins and other squash are plentiful, as are apples. The tomato plant is giving up the last of the summer fruit. Even the green ones can be sliced thick, coated with corn meal and served with a spicy remoulade. Here are a few recipes to cook this weekend using those ingredients.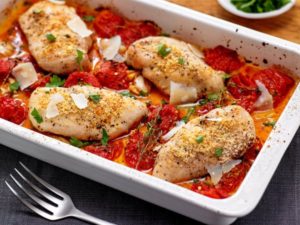 Baked Chicken With Crispy Parmesan and Tomatoes
Think of this as an easy version of chicken Parmesan, tender chicken, tangy tomatoes and crispy bits of Parmesan.
Fluffy Pumpkin Pancakes
Crisp fall mornings call for cozy breakfasts, and these fluffy pumpkin pancakes are just the thing to warm you right up.
Zucchini and Carrot Fritters With Yogurt-Mint Dip
Halibut With Brown Butter, Lemon and Sage
This is a simple method for cooking firm, white-fleshed fish on the stovetop from start to finish.
Baked Ziti
This baked ziti is layered almost like a lasagna to ensure every bite has enough creamy ricotta, stringy mozzarella and tangy tomato sauce.
Health and Fitness News
Daily 'Light Therapy' May Help Some With Bipolar Disorder
Dance Your Way to a Healthier Aging Brain
Happier Mealtimes, Healthier Eating for Kids
While New Moms Cook and Clean, New Dads Play
3 Factors That Could Raise Your Risk of Bloodstream Infection
More Hardcore Smokers Trying to Kick the Habit
Stroke Risk Factors Are Rising
Tai Chi: A Gentler Way to Exercise for Ailing Hearts
Two Ebola Vaccines Spur Lasting Immune Response
Pump May Beat Shots for Type 1 Diabetes
Start Skin Cancer Prevention Early, Health Experts Say
Where There's Type 1 Diabetes, Celiac Disease May Follow
Another Downside to College Boozing: Poorer Job Prospects
Penicillin Misconceptions May Raise Post-Op Infection Risk
Surviving Congenital Heart Disease as Child Not a Ticket to Good Health