Welcome to The Breakfast Club! We're a disorganized group of rebel lefties who hang out and chat if and when we're not too hungover we've been bailed out we're not too exhausted from last night's (CENSORED) the caffeine kicks in. Join us every weekday morning at 9am (ET) and weekend morning at 10:30am (ET) to talk about current news and our boring lives and to make fun of LaEscapee! If we are ever running late, it's PhilJD's fault.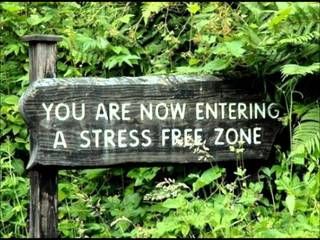 This Day in History
Vietnam War deserters and draft evaders receive conditional amnesty; Palestinian refugees massacred in Lebanon; Mexico pushes for independence; Opera star Maria Callas dies; Blues great B.B. King born.
Breakfast Tunes
Something to Think about over
Coffee

Prozac
In the end, the American dream is not a sprint, or even a marathon, but a relay. Our families don't always cross the finish line in the span of one generation. But each generation passes on to the next the fruits of their labor.
Breakfast News
Judge rules Jeff Sessions can't withhold money from sanctuary cities
The CIA wants permission to kill terrorists with drones
Tensions simmer in St Louis after white officer acquitted of killing black motorist
Flint water crisis: expert says lead levels normal but warns against celebration
https://www.theguardian.com/us-news/2017/sep/15/donald-trump-blames-london-train-explosion-on-loser-terrorists
'Humanitarian catastrophe' unfolding as Myanmar takes over aid efforts in Rakhine state
Entire city police force sacked in Philippines after murder claims
Row over sexual abuse letter brings down Iceland's government
Half of Canada's monitored wildlife is in decline, major study finds
Breakfast Blogs
Injustice, Again Charles Pierce, Esquire Politics
Shadow Brokers and the "Second Source" emptywheel aka Marcy Wheeler, emptywheel
The Birka Viking Warrior Burial. A Female Warrior Or Not? Echidne, at her blog
ICYMI: The Trump administration wanted a nuclear middle east digby aka Heather Digby Parton, Hullabaloo
Our Looking Glass world Tom Sullivan, Hullabaloo
ESPN's Near-Capitulation to Trump Scott Lemieux, Lawyers, Guns and Money
Today in penis superiority theory: Pissing about makes boys better at physics Shakwzuka, Lawyers, Guns and Money
http://www.lawyersgunsmoneyblog.com/2017/09/flashback-friday-long-story-bohemian-rhapsody Christa Blackmon, Lawyers, Guns and Money
David Brooks Is a Monster driftglass, at his blog
REPUBLICANS WANT THEIR CHEATING MAN BACK Steve M., No More Mister Nice Blog
Unlimited Data Customers Report Fewer Network Problems Than Capped Users Karl Bode, Ted=chdirt
Moral Muppets At Harvard Cave In To The CIA; Rescind Chelsea Manning's Fellowship Mike Masnick, Techdirt